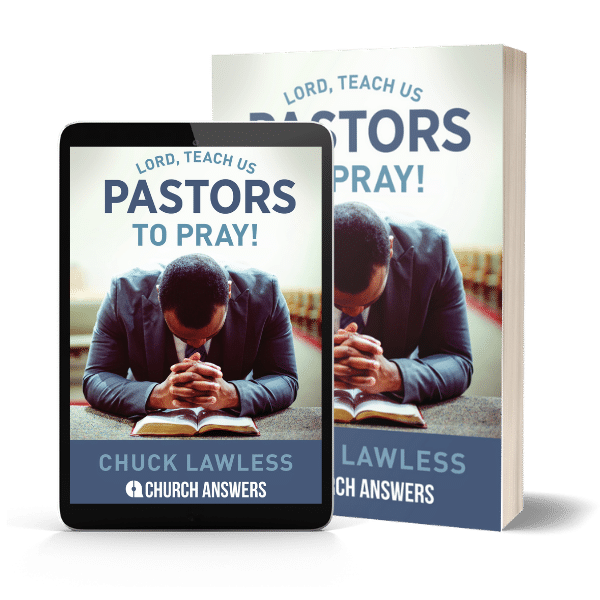 "Church leaders know the importance of prayer. But church leaders often get too busy to pray. Chuck Lawless does a masterful job of reminding us why and how pastors and other church leaders must be doers and leaders of prayer in their churches."
Thom S. Rainer
Founder and CEO
Church Answers
Lord, Teach Us Pastors to Pray!
Creating a Culture of Prayer in Yourself and Your Church
By Chuck Lawless
Foundations for prayer
Praying strategically
Testing your church's prayer level
…and much more!
You'll also receive email updates from Church Answers about free webinars, podcasts, and issues relevant to church leaders. Unsubscribe anytime.