Church Answers Announces New Christian Bookstore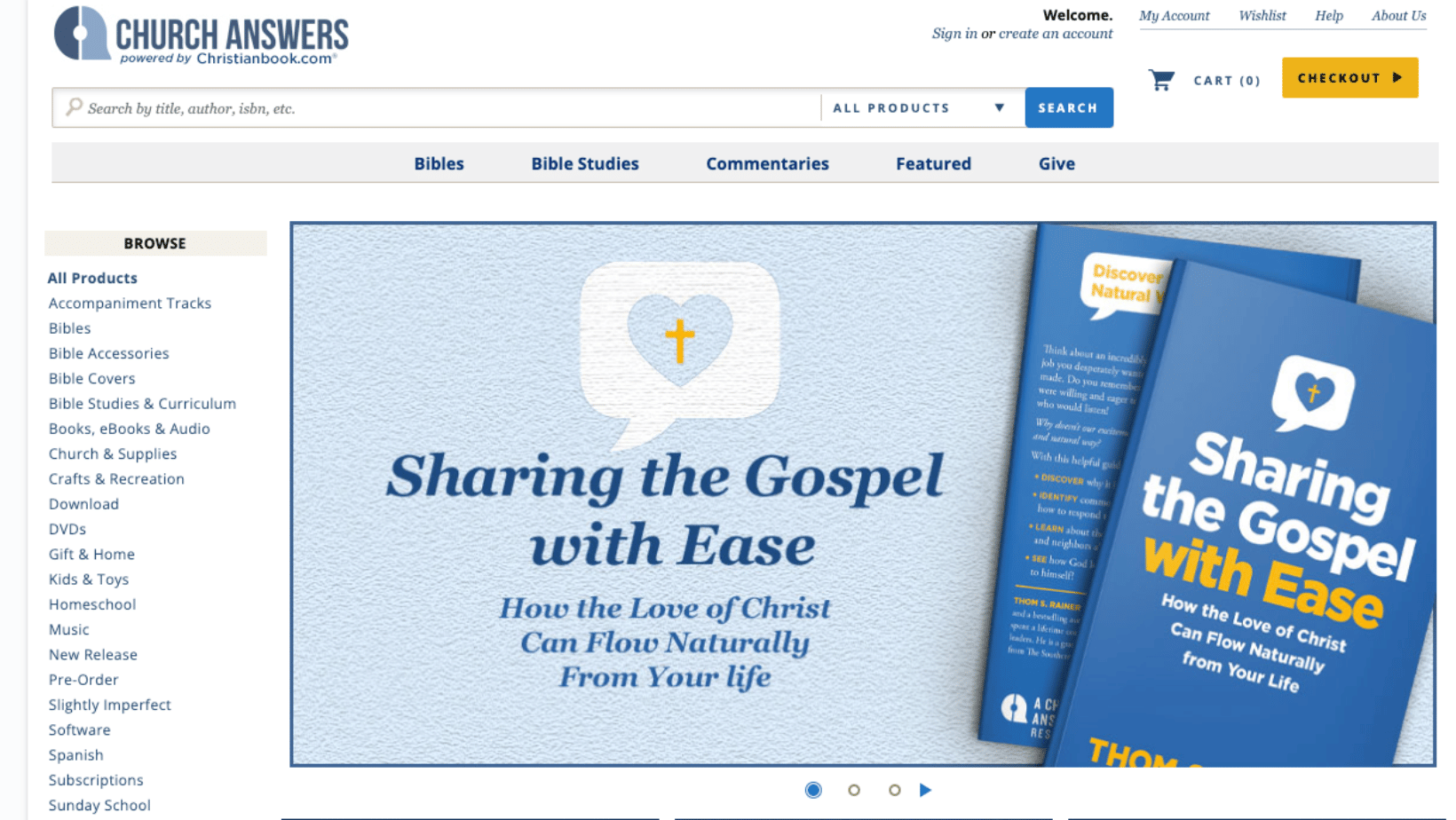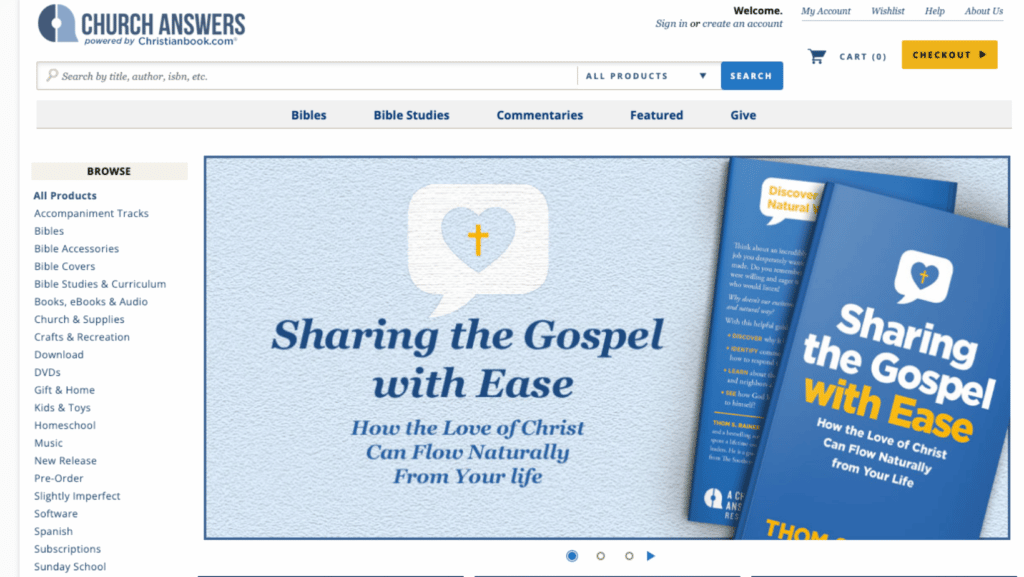 Contact: Amy Jordan
Vice President of Administration
[email protected]
For Immediate Release:
(Franklin, TN, September 6, 2022). – – Church Answers has taken a major step forward to provide resources for local churches and Christians, including homeschool parents and leaders. Thom S. Rainer, founder and CEO of Church Answers, expressed his enthusiasm for this new venture: "We are always looking for ways to serve local churches and Christians better. This full-service Christian store is a natural and exciting step toward that purpose. For now, we will begin with a digital store, but we are open to other possibilities."
This new initiative was made possible by a partnership with Christianbook. Art Rainer, executive director of retail of Church Answers, led the Church Answers team in the new relationship. He noted, "We could not have asked for a better partner than Christianbook. They have an incredible team who knows this world so well. Through our connection with them, we are able to offer a first-in-class Christian store."
Sam Rainer, president of Church Answers, noted some exciting aspects of the new store: "The new Church Answers store includes special curation to address the needs of local churches. We also have many specialty areas such as homeschool resources. Even more, we have committed to give a percentage of our profits to missions. Our initial gifts will go to train pastors in East Africa."
This partnership with Christianbook is the second significant relationship between Church Answers and a major ministry partner. Church Answers began a full publishing partnership with Tyndale House Publishers a year ago.
The new store officially opened on September 6, 2022. The digital address is churchanswers.christianbook.com.
Founded in Franklin, Tennessee, Church Answers began in 2019 as the continuation of the platform of Thom Rainer. Today, the organization reaches two out of three churches in North America and a growing number of churches globally. Its mission is to lead churches, church leaders, and church members toward greater congregational and spiritual health.