Get Practical Ministry Support Today
When you join Church Answers, you're joining the world's largest online community for practical ministry support. You'll connect with top church health experts like Thom Rainer, Chuck Lawless, Sam Rainer, and others like you.
We've been there.
You belong here.
Get connected to our team of experts providing answers for our members. Our combined ministry experience and passion for church health means we have probably already been in your shoes. Our team and community of 1,800+ active church leaders is committed to helping you find the answer you need.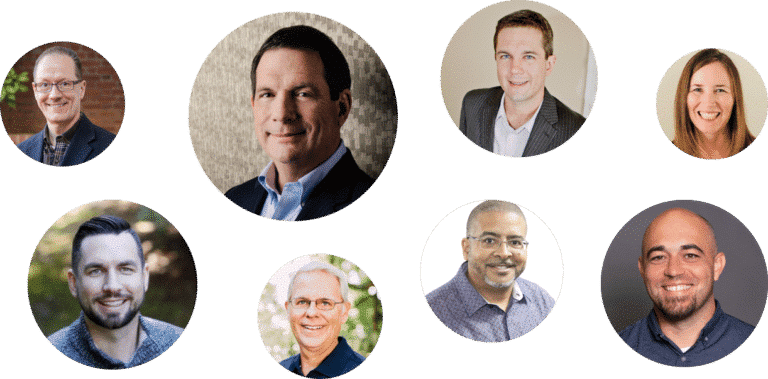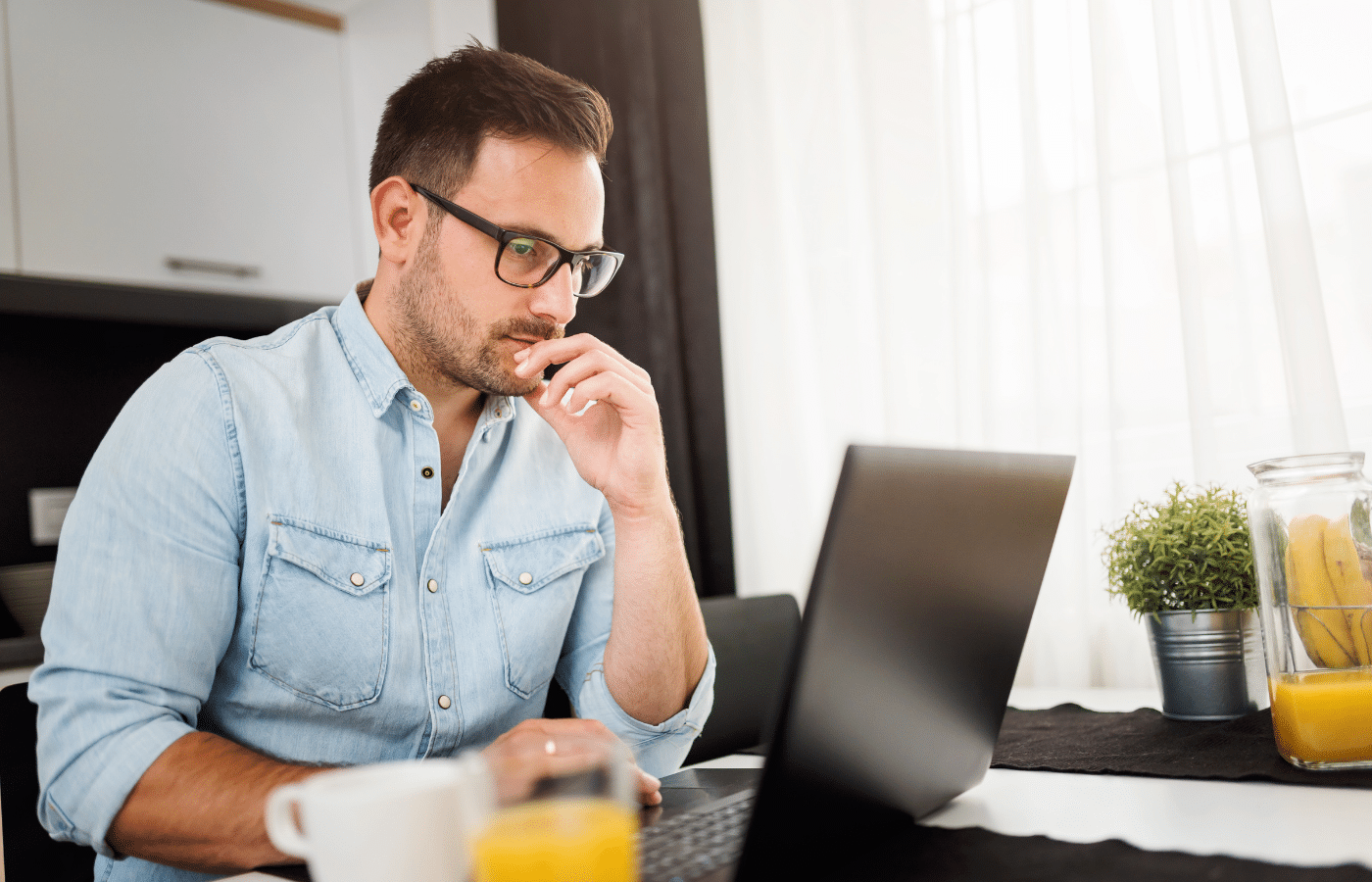 A safe and healthy community
Join us and become part of a safe, healthy, and vibrant place where ministry leaders from churches of all sizes are growing and revitalizing their congregations and becoming more effective leaders.
Our members pray. Our members encourage. Our members walk the often-lonely path of ministry with you. We are here for you.
Your church questions, answered.
You have questions that can't be answered within your church's walls. You've asked your staff, your board, and a few friends in ministry. But have you asked our community of 1,800+ church leaders and experts?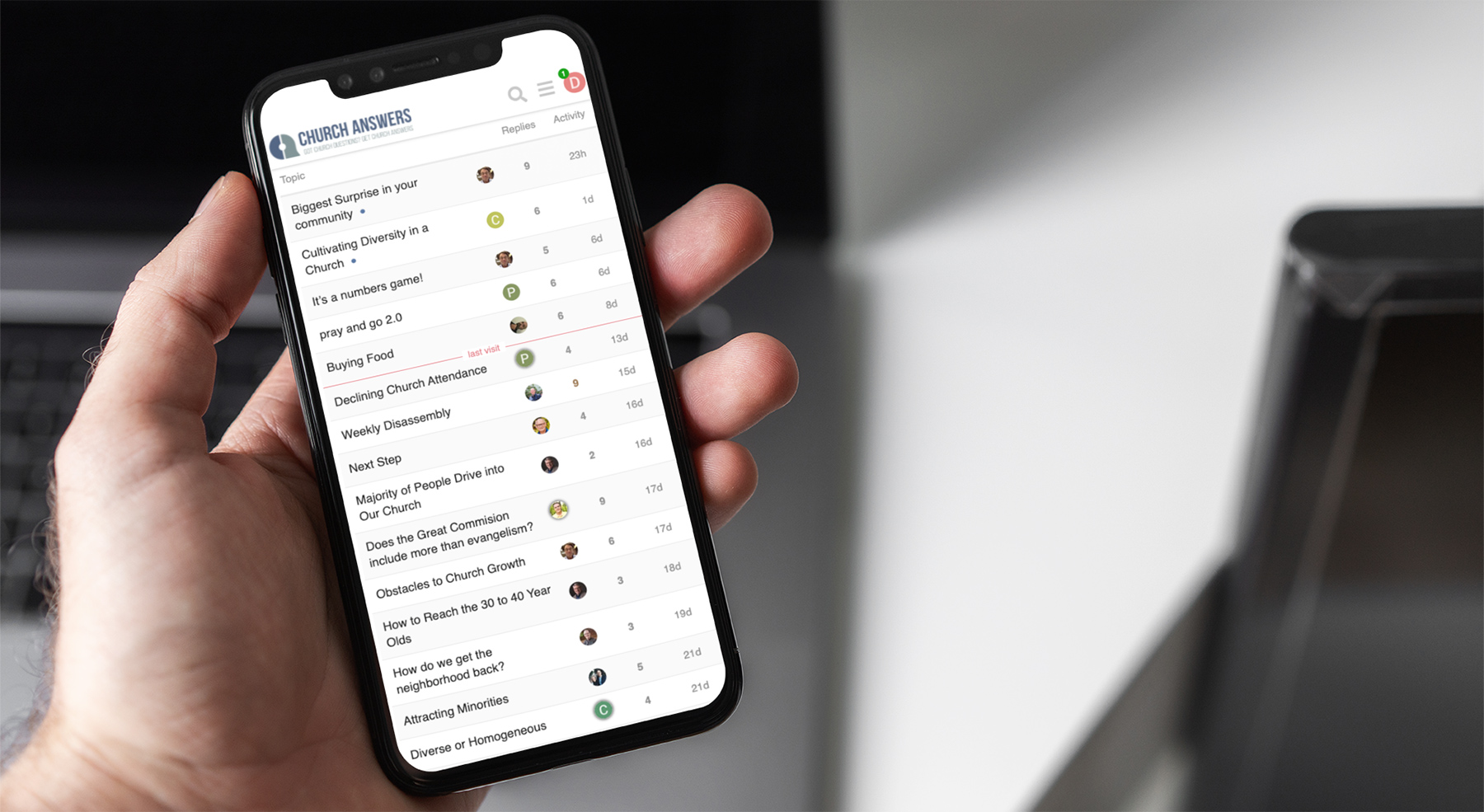 Your digital community for church health and support. If you have a device with a web browser, you can get help or give help at any time. Join like-minded ministry leaders who are growing healthy churches, together.
1. CONNECT
Our online community can be accessed on any device, 24/7. No software or apps needed.
2. DISCOVER
Explore current questions or create your own. If you can't find it, ask it!
3. IMPROVE
Your church will benefit from the our expert and community wisdom.
A Few of our 40+ Community Topics
Church Finances and Stewardship
Administration, Planning and Strategy
Worship Services and Music
Evangelism, Outreach, Church Growth
Church Revitalization, Adoption and Fostering
Laity Equipping & Training
Sunday School & Small Groups
Children's, Youth and Student Ministry
Church Software and Apps
Theology, Doctrine and Bible
Guest Retention
... Join today to see all 40+ categories!
Membership Benefits
Membership to the community is either annual (discount available for annual purchases) or monthly. Church Answers members will receive daily content from Church Answers contributors as well as exclusive deals to online resources that will guide you through growing your church, leading effectively, or revitalizing your church.
Webinar Replays
Our webinars equip you to become the leader you are meant to be and discover what's best for your church. Members get access to all of our previous webinars.
Church Answers Central Forum
Connect with a team of experts and community of leaders in our online forum to get answers for better church health.
"I've often felt alone as a minister…. here at Church Answers I've found brothers and sisters that have the common good of everyone in mind in respect to Christ and His church. You've been such a blessing to me."

"I have loved being a part of this community and it is comforting to know that when I have a question to ask I can count on you all to answer and pray."

"…one of the greatest tools I have ever found for ministry. As a pastor of a small church I feel I have a very large staff/team with everyone in this group."

"This is a group of people from various backgrounds (or tribes if you will) that do not see other groups as the competition but as followers of Christ who are trying to be a part of building the Kingdom!"

"I love the encouragement you all give me in my questions, this was one of the best investments I could have made joining here."
Membership Options
Regardless of your membership level you will receive regular content that that is timely and relevant. The Church Answers team has over 100 years of combined expertise for churches of less than 100 to churches larger than 1,000.
Monthly
Annual
2 Months Free
Bronze
Our Bronze membership is for church and ministry leaders who want regular content for church health and access free resources. Get the content you need to accelerate your ministry.
Daily content emails
Be the first to know about new resources from our experts and exclusive offers for members.
One-click free webinar sign-up
Watch free on-demand webinars featuring church experts.
Access to free courses
Gain access to several of our on-demand video courses for free!
Silver
Our Silver membership is for church and ministry leaders who want to engage directly with other church leaders and church health experts, and access insights from Thom Rainer. Get the support you've been searching for to grow your church to better health.
$9.97
per month
$99
per year
Everything in Bronze, PLUS…
Church Answers Central
Join our private digital forum of 1,800+ church leaders
Regular virtual events with Thom Rainer, Sam Rainer, and other church health experts.
Gain valuable insights into relevant and timely topics
Complete access to all current and historical webinar content
Gold
Our Gold membership is for church and ministry leaders who want to maximize their church growth and personal leadership effectiveness with customized resources. Get a program tailored to specific areas of ministry and dedicated experts.
$14.97
per month
$149
per year
Everything in Bronze and Silver, PLUS…
Know Your Community annual report
Learn about your community's demographics (who people are) and psychographics (what people prefer).
Annual Growth Report event
Join our live webinar discussing observations from healthy growing churches.
Frequently Asked Questions
More Questions?
Contact us at 615-669-8201 or email [email protected] for assistance.
Not ready to join?
Join our mailing list and we'll deliver daily articles, podcasts, and more straight to your mailbox. Bonus: includes instant eBook download!