Podcast Episode #119
---
Staff unity is a critical component of church unity. A healthy staff usually serves a healthy church. So today on the podcast, we discuss 10 keys to building a healthy staff.
Some highlights from today's episode include:
There are a number of church staffs who, for some reason, do not pray together.
When there is an issue with a church staff member, talk TO them not ABOUT them.
The healthiest mentoring takes place informally.
Comparing individual ministries in a church to one another can be demoralizing to a minister and fracturing to the church.
Just as one member of the Body is as important as the next, so one ministry of the church is as important as the next.
The 10 keys we cover in this podcast are:
Pray as a staff
Brag to the congregation about the staff
Don't complain to church members about other staff
Meet one-on-one at least a few times a year
View the staff as a team instead of as individuals
Get together outside of work hours
Don't compare ministry growth
Be willing to pitch in when needed—don't make other staff ask for help
Don't treat one ministry as more important than others
Realize each ministry is component of the entire ministry of the church
Episode Sponsor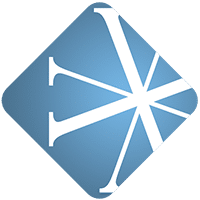 Vanderbloemen Search Group is the premier pastor search firm dedicated to helping churches and ministries build great teams. They've helped hundreds of churches just like yours find their church staff and are uniquely geared to help you discern who God is calling to lead your church. Find out more about Vanderbloemen Search Group by visiting WeStaffTheChurch.com.
Feedback
If you have a question you would like answered on the show, fill out the form on the podcast page here at ThomRainer.com.
Resources