Podcast Episode #185
---
We discuss some new research from Leadership Network on the state of megachurches in North America. This research summary, Recent Shifts in America's Largest Protestant Churches: Megachurches 2015 Report, is available to download at the Leadership Network website.
Some highlights from today's episode include:
Just like churches of any size, there are good megachurches and there are bad megachurches.
I do not recommend a church counts online service viewers in its worship attendance total.
If a church is not emphasizing small groups, it is a weak church.
The healthiest churches (regardless of size) have pastors who are being mentored or coached.
Sanctuary sizes are getting smaller as churches have more services instead of building larger buildings.
A church will likely see a higher growth rate with multisite than with one site.
The 12 findings about American megachurches we cover today are:
79% of megachurches say yes, 41% of comparison churches say yes to the question: Do you strongly agree that your congregation has a clear mission and purpose?
62% of megachurches are multisite, up from 46% five years previously.
The average number of locations for multisite megachurches is 3.5 up from 2.5 five years previously.
Megachurches average five services per weekend.
45% of megachurches have worship services that considerably vary in style between services.
81% of megachurches say that global missions are a major emphasis or specialty of the church.
30% of megachurches host an online campus.
79% of megachurches say small groups are central to their strategy of Christian nurture and spiritual formation.
74% of megachurches have an internship or mentoring program.
57% of megachurches serve communion always or often as a part of worship, up from 51% five years ago.
The median seating capacity of a megachurch main sanctuary is 1,200, down from 1,500 five years ago.
Growth rate over the past five years of younger megachurches (91%) is much higher than that of older megachurches (39%).
Episode Sponsor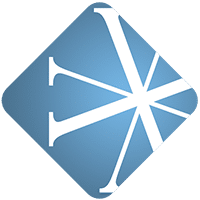 Vanderbloemen Search Group is the premier pastor search firm dedicated to helping churches and ministries build great teams. They've helped hundreds of churches just like yours find their church staff and are uniquely geared to help you discern who God is calling to lead your church.
Also, don't miss this special offer that's only available in December. The first 15 churches that start a search this December will receive a free VanderCoaching subscription. VanderCoaching is their video coaching curriculum that helps church leaders build, run, and keep great teams. It includes over 50 videos on topics like hiring, firing, staff reviews, church legality, and volunteers. It's normally priced at $1,000.00, but you'll get it for free if your church starts a search in December.
Find out more about Vanderbloemen Search Group and VanderCoaching by visiting WeStaffTheChurch.com.
Feedback
If you have a question you would like answered on the show, fill out the form on the podcast page here at ThomRainer.com.
Resources