Podcast Episode #114
---
Pastors likely face one or more of these tensions every week, and sometimes on a daily basis. Most of these tensions are not between good and bad choices, but between two good choices. But the tensions exist regardless. And how a pastor handles them can be critical to the amount of effectiveness and satisfaction a pastor finds in ministry.
Some highlights from today's episode include:
Bivocational pastors and church staff are my heroes.
Pastoral ministry is a 24/7 vocation.
Most pastors rarely are able to say "no."
Ministry in the community by pastors and church staff is rarely seen by church members.
How much time a pastor spends in the office vs. the community is always a tension.
Sometimes we neglect the "best" because we are busy doing the "good."
The time most often neglected for pastors is that spent with non-Christians in the community.
The nine tensions every pastor faces are:
Family time versus church time.
Office time versus time in the community.
Being a people pleaser versus being a good steward.
Visiting for crisis needs versus visiting for commonplace needs.
Counseling versus referral.
Spending time with church members versus spending time with non-Christians.
Local church ministry versus other ministries.
Being prophetic versus being positive.
Long-term perspective versus short-term perspective.
Episode Sponsor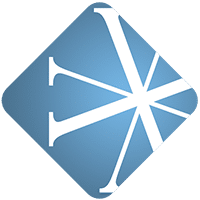 Vanderbloemen Search Group is the premier pastor search firm dedicated to helping churches and ministries build great teams. They've helped hundreds of churches just like yours find their church staff and are uniquely geared to help you discern who God is calling to lead your church. Find out more about Vanderbloemen Search Group by visiting WeStaffTheChurch.com.
Feedback
If you have a question you would like answered on the show, fill out the form on the podcast page here at ThomRainer.com.
Resources