On today's episode of Rainer on Leadership we are celebrating the 20th Anniversary of the hymn, IN CHRIST ALONE. Thom and Sam discuss the song's success with writer Keith Getty and learn what's next for Getty Music.
Keith and Kristyn Getty occupy a unique space in the world of music today as preeminent modern hymn writers. In re-inventing the traditional hymn form, they have created a catalog of songs teaching Christian doctrine and crossing the genres of traditional, classical, folk, and contemporary composition which are sung the world over.
In Christ Alone was released in America in September 2001 and it is estimated that over 100 Million people in churches sing this song each year. 20 years and this song continues to grow in use having occupied the number 1 slot in the CCLI UK chart and a top 15 slot in CCLI in the USA for the majority of that time.
Thom and Sam discuss the following with Keith and Kristyn:
Congratulations on the 20th anniversary of "In Christ Alone!" Tell our listeners a little about how you wrote this song and its far-reaching impact on Christians and churches across the world.
Tell us about the 2021 Sing! "In Christ Alone" Worship Conference this September 13-15 and its theme, "Reset. Restore. Reunite."
Where do you see Christian hymns in the next 20 years? What is next for Getty Music?
Resources:
Episode Sponsors:


Southeastern is committed to helping you get the training you need to pursue your ministry from anywhere around the world. That's why we're waiving the application fee to any of our programs for Church Answers listeners. Use the code "CHURCHANSWERS" and we'll waive the fee. No matter what stage of life's journey you find yourself in, we want to help you take your next step in getting equipped to disciple and teach others. In coming to Southeastern, you'll find that seminary isn't just about theological education; it's about ministry preparation. Explore degrees, schedule a visit, or apply today at sebts.edu.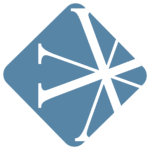 If you're a church, school, nonprofit, values-based business, or family office, Vanderbloemen would be honored to serve you. Their team's goal is to empower yours by aligning your people solutions for growth: hiring, compensation, succession, and culture. Hire the right people. Pay them well. Plan for the future. Build a culture that lasts. Learn more at Vanderbloemen.com