Podcast Episode #435
Personnel teams at churches have a difficult job because they're often tasked with oversight of people they don't see but a few times a week. Today we discuss some of the challenges they face.
Some highlights from today's episode include:
To accurately assess someone's work performance, you need to have regular oversight of their work.
Pastors, make sure you're in regular communication with your personnel team.
All personnel confrontations and decisions should be well documented.
Office hours are often the most misunderstood aspect of vocational ministry.
Vocational ministry doesn't have an off switch.
The seven challenges we cover are:
The biggest: not being there every day
Listening to only one side of the story
Being unduly influenced by power groups or individuals
Showing favoritism to a staff person
Failing to document their work and conversations
Not fully understanding vocational ministry
Not fully understanding compensation and benefit issues
---
Episode Sponsors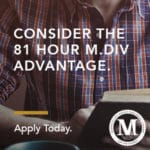 The ministry landscape is changing, and the need for biblical training is more necessary than ever. It's time to get your Master of Divinity degree. The M.Div —Midwestern Seminary's flagship degree program — is the primary track for ministry preparation. At just 81 hours, the Midwestern M.Div offers a complete foundation for full-time ministry leaders, offering everything you need, and nothing you don't. Join other students in vibrant Kansas City as you train in a unique collaborative environment focused on the local church or study online in your current ministry context. Midwestern Seminary is developing a discipleship culture devoted to the local church and committed to God's unchanging Word. Why not start your training today?
Find out more at mbts.edu/mdiv.
---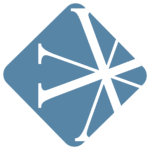 Applications are now open for Vanderbloemen's fall pastor coaching network at their Houston headquarters in September and November. There are two networks – one for Lead Pastors and one for Executive Pastors. Each group is limited to 16 people. It's a roundtable, close-knit network where you will grow as a leader so that you can grow your team and ultimately grow your church.
If you're interested in joining, visit vanderbloemen.com/coaching for more information.
---
Feedback
If you have a question you would like answered on the show, fill out the form on the podcast page here on Church Answers.
---
Resources Mentioned in Today's Podcast