Podcast Episode #103
---
A new members class is critical to informing prospective new members of information and expectations related to your church. In fact, I would suggest every church have a new members class. And today, we explain why its needed and how your church can benefit from it.
Some highlights from today's episode include:
Typically, the more you expect from someone, the more you will get from them.
The backdoor of our churches is as big as it is today because we've set low expectations in the past.
New members who connect with a small group are nearly five times more likely to stay at a church than those who don't.
The more people know about a church and the more they are involved in a church, the more they feel a sense of belonging.
Church vision statements should be simple, short, and memorable.
You should offer ministry service opportunities to new members as soon as they join a church.
Being a part of a church means being a good steward financially.
The most effective new members classes are offered in one sitting.
One of the greatest evangelistic tools you have is your new members class.
The 10 reasons churches need a new members class are because this class…
Informs the member
Sets expectations
Moves members to small groups
Defines doctrine and polity
Closes the back door
Introduces staff
Clarifies vision or mission
Defines ministry opportunities
Establishes stewardship expectations
Provides guidance in the facilities
Episode Sponsor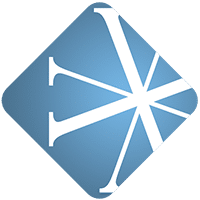 Vanderbloemen Search Group is the premier pastor search firm dedicated to helping churches and ministries build great teams. They've helped hundreds of churches just like yours find their church staff and are uniquely geared to help you discern who God is calling to lead your church. Find out more about Vanderbloemen Search Group by visiting WeStaffTheChurch.com.
Feedback
If you have a question you would like answered on the show, fill out the form on the podcast page here at ThomRainer.com.
Resources