Podcast Episode #464
Tim Cool joins us to discuss facility management and why a free building could be the most expensive building your church has.
Some highlights from today's episode include:
Total annual operational costs of your church building should run between $5.50-$7.00 per square foot.
Does your church facility speak the same language that your church culture speaks?
Never accept a free facility without a facility assessment to determine how much it's really going to cost you.
Does your church truly have a grasp on how much your facility costs to run?
About Tim Cool:
Tim Cool is founder of Cool Solutions Group, and has assisted nearly 400 churches (equating to over 4 million sq. ft.) throughout the United States with their facility needs. He has collaborated with churches in the areas of facility needs analysis, design coordination, pre-construction, and construction management as well as life cycle planning/facility management. Cool Solutions Group is also the developer of eSPACE Facility Management software products including Event Scheduler, Event Registration, Work Order Management, Life Cycle Calculator, and HVAC integration. Tim is also the author of three books, Why Church Buildings Matter: The Story of Your Space, Church Locality (co-authored with Jim Tomberlin) and Plan 4 It: The 4 Essential Master Plans For Every Church as well as a church Facility Management manual, Intentional Church Series: Facility Stewardship. Tim lives in Charlotte, North Carolina with his wife of 32 years, Lisa, and supports his triplet college students at Appalachian State University.
---
Episode Sponsors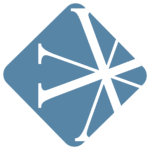 Vanderbloemen Search Group is the premier pastor search firm dedicated to helping churches and ministries build great teams. They've helped thousands of churches just like yours find their church staff and are uniquely geared to help you discern who God is calling to lead your church.
For more information, visit WeStaffTheChurch.com.
---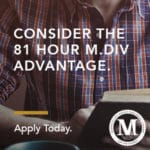 The ministry landscape is changing, and the need for biblical training is more necessary than ever. It's time to get your Master of Divinity degree. The M.Div —Midwestern Seminary's flagship degree program — is the primary track for ministry preparation. At just 81 hours, the Midwestern M.Div offers a complete foundation for full-time ministry leaders, offering everything you need, and nothing you don't. Join other students in vibrant Kansas City as you train in a unique collaborative environment focused on the local church or study online in your current ministry context. Midwestern Seminary is developing a discipleship culture devoted to the local church and committed to God's unchanging Word. Why not start your training today?
Find out more at mbts.edu/mdiv.
---
Feedback
If you have a question you would like answered on the show, fill out the form on the podcast page here on Church Answers.
---
Resources Mentioned in Today's Podcast