Podcast Episode #105
---
Many times when we think about multisite, we think big churches. But now smaller churches are going multisite too. In fact, multisite is becoming almost as common as multiservice. So today on the podcast, we address this growing trend and explain why all churches—both big and small—should be considering multisite as an option.
Some highlights from today's episode include:
Church trends are moving away from the large (1,000+) worship gathering.
There are a number of dying churches who are willing to be acquired and become another site of an existing church.
By retrofitting existing space instead of buying and building, the cost to go multisite can be significantly reduced.
One major key to successful multisite expansion is to have the right leadership in place.
There is simply not a good argument to support claims that "we don't need another church in town."
Some of the greatest resistance to going multisite is often not from the community but from within the church itself.
The 6 reasons churches need to consider multisite are:
Millennials moving away from large worship gatherings
Governmental restrictions on building and land
Difficulty in finding large plots of land
Acquisition of churches
Can take advantage of existing facilities (can be cheaper)
Reach people main campus would never reach
Episode Sponsor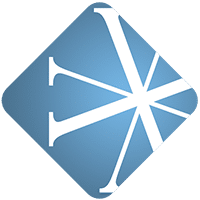 Vanderbloemen Search Group is the premier pastor search firm dedicated to helping churches and ministries build great teams. They've helped hundreds of churches just like yours find their church staff and are uniquely geared to help you discern who God is calling to lead your church. Find out more about Vanderbloemen Search Group by visiting WeStaffTheChurch.com.
Feedback
If you have a question you would like answered on the show, fill out the form on the podcast page here at ThomRainer.com.
Resources