Podcast Episode #143
---
A look at church vision statements and how they must be memorable, succinct, and connected to your church's discipleship process. If not, they will either fail or be quite ineffective.
Some highlights from today's episode include:
A vision statement is God's specific plan for a specific church at a specific time.
Too many vision statements are abstract and don't click with the people in a church.
The vision statement of your church should mirror your church's discipleship process.
Every ministry in your church should align with your discipleship process and, as a result, your vision statement.
Vision statements fail when they are not actionable and are poorly communicated.
Ongoing reminders of the vision statement are required to make it stick with the members.
The six elements of a church vision statement are:
The vision statement must be biblical
Have the vision statement mirror you discipleship process
Keep the vision statement succinct and memorable
Ensure your ministries align with the vision statement
Develop an ongoing vehicle to communicate the vision statement to the members (front end, continuous)
Communicate expectations of the members in the vision statement
Episode Sponsor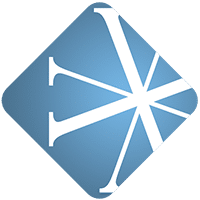 Vanderbloemen Search Group is the premier pastor search firm dedicated to helping churches and ministries build great teams. They've helped hundreds of churches just like yours find their church staff and are uniquely geared to help you discern who God is calling to lead your church. Find out more about Vanderbloemen Search Group by visiting WeStaffTheChurch.com.
Feedback
If you have a question you would like answered on the show, fill out the form on the podcast page here at ThomRainer.com.
Resources