Every leader experiences seasons of exhaustion. It is important to discern between exhaustion and burnout.
Do not let the urgent make you lose sight of the important.
Temporarily avoid the people who drain your energy.
Create a strict schedule that includes enough rest and stick to it.
Dedicate more time to prayer, God's Word, and something that you are passionate about.
Do not internalize setbacks. View them as temporary and use them as a way to discover new opportunities with your team.
Resources mentioned in this episode:
Episode Sponsors: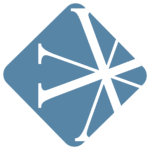 If you're a church, school, nonprofit, values-based business, or family office, Vanderbloemen would be honored to serve you. Their team's goal is to empower yours by aligning your people solutions for growth: hiring, compensation, succession, and culture. Hire the right people. Pay them well. Plan for the future. Build a culture that lasts. Learn more at Vanderbloemen.com


The mission at Southeastern Baptist Theological Seminary is to glorify the Lord Jesus Christ by equipping students to serve the church and fulfill the Great Commission. The school offers more than 40 different degree programs, including the 37-hour Master of Arts in Church Revitalization in partnership with Church Answers and Revitalize Network. We are also partnering with Southeastern Seminary to make available for FREE a new ebook, How Your Church Can Reach People in a Post-COVID World by Thom S. Rainer. Learn about both of these offerings and more by visiting www.sebts.edu. Where are you going? Southeastern will help you get there.