Podcast Episode #266
---
Dr. R. Albert Mohler, Jr., joins us to talk about cultural issues in the church and how pastors can best minister in our changing cultural landscape.
Some highlights from today's episode include:
"In about 25 years time, we've seen the most concentrated, high-velocity social change that human beings have ever experienced."
"We need pastors whose intuition and worldview are shaped by the Scripture, not culture."
"We need pastors who can abstract themselves from culture and think strategically about it."
"Millennials at seminary are not a product of nominal Christianity. They have a life shaping relationship with Jesus."
"A church needs to be very clear in terms of its policies on whom it will marry."
"Pastor, you're not wrong when you think that the whole world has changed. It has."
"Defining reality is an important part of Christian preaching."
"Every conversation is an opportunity to be a gospel conversation."
About Dr. Mohler:
Dr. R. Albert Mohler Jr. serves as president of The Southern Baptist Theological Seminary and Boyce College and has been recognized by such influential publications as Time and Christianity Today as a leader among American evangelicals. In addition to his presidential duties, Dr. Mohler hosts two programs: "The Briefing," a daily analysis of news and events from a Christian worldview; and "Thinking in Public," a series of conversations with the day's leading thinkers. He also writes a popular blog and a regular commentary on moral, cultural and theological issues at albertmohler.com.
---
Episode Sponsors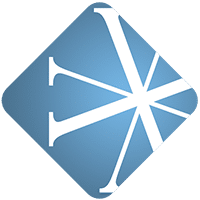 Vanderbloemen Search Group is the premier pastor search firm dedicated to helping churches and ministries build great teams. They've helped hundreds of churches just like yours find their church staff and are uniquely geared to help you discern who God is calling to lead your church.
Find out more about Vanderbloemen Search Group by visiting WeStaffTheChurch.com.
---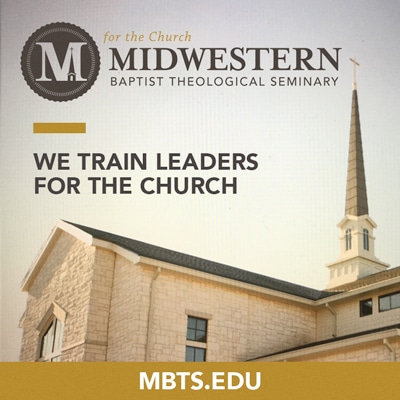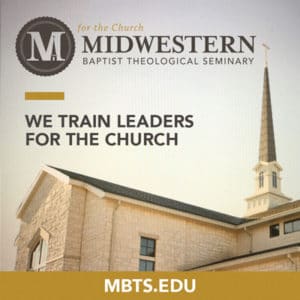 Midwestern Seminary, one of the fastest growing seminaries in North America, exists to train leaders For The Church. The local church is God's "Plan A" for the proclamation of the gospel, and there is no Plan B. And this is Midwestern's vision and heartbeat—equipping pastors and other ministry leaders who are called to expand God's mission in the world through the local church. At Midwestern Seminary: they train leaders 'For The Church.'
Visit them online at MBTS.edu and start your ministry training today.
---
Feedback
If you have a question you would like answered on the show, fill out the form on the podcast page here on Church Answers.
Resources Mentioned in Today's Podcast