Podcast Episode #446
I get asked this question on nearly a daily basis. Pastors from all over are wanting to know how to deal with angry church members.
Some highlights from today's episode include:
Responding to anger with more anger just escalates the situation.
Sometimes people who are lashing out in anger just want to know they've been heard.
Social media is not the place to try to end a heated argument.
The visceral reaction is to argue with someone who is angry with us—the spiritual reaction is to pray for them.
Sometimes pastors make decisions that make church members angry. It happens.
The seven ways you can deal with an angry church member are:
Don't respond in anger.
Listen and repeat.
Consider bringing in a third party.
Try to determine the source of the anger.
Dispel any factual errors calmly.
Offer possible solutions.
Pray with the person.
---
Episode Sponsors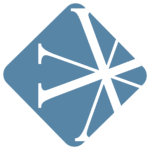 Applications are now open for Vanderbloemen's fall pastor coaching network at their Houston headquarters in September and November. There are two networks – one for Lead Pastors and one for Executive Pastors. Each group is limited to 16 people. It's a roundtable, close-knit network where you will grow as a leader so that you can grow your team and ultimately grow your church.
If you're interested in joining, visit vanderbloemen.com/coaching for more information.
---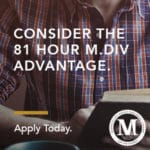 The ministry landscape is changing, and the need for biblical training is more necessary than ever. It's time to get your Master of Divinity degree. The M.Div —Midwestern Seminary's flagship degree program — is the primary track for ministry preparation. At just 81 hours, the Midwestern M.Div offers a complete foundation for full-time ministry leaders, offering everything you need, and nothing you don't. Join other students in vibrant Kansas City as you train in a unique collaborative environment focused on the local church or study online in your current ministry context. Midwestern Seminary is developing a discipleship culture devoted to the local church and committed to God's unchanging Word. Why not start your training today?
Find out more at mbts.edu/mdiv.
---
Feedback
If you have a question you would like answered on the show, fill out the form on the podcast page here on Church Answers.
---
Resources Mentioned in Today's Podcast