Podcast Episode #127
---
We get several questions a week for the podcast. Some we answer in email responses. some we just can't answer for one reason or another, and some we use for episodes like this. Thanks to all who submitted questions that we used today. We will be sending each of you a signed copy of Autopsy of a Deceased Church.
Some highlights from today's episode include:
Parachurch ministries are good for college students to be involved in, but students also need to be in a local church.
There is a statistical connection between how much someone is plugged into a church and the likelihood of giving.
More churches are interested in preserving church culture than reaching Millennials.
Sometimes instead of running over people as a leader, you have to lead around them.
When following a long-tenured pastor, embrace the legacy that has been built.
The questions we cover today are:
Ryan — How might parachurch ministries (such as campus ministries) connect people to a local church?
____________________
Justin — Is there any statistical connection/relationship between how "plugged in" (small groups, bible studies, volunteering, vs. attending some Sundays) someone is at church and how much they give monetarily?
____________________
R.D. — How do you (as a teaching pastor especially) deal with more vocal church members who hold to unorthodox theological positions on gender issues and sexuality?
____________________
Joseph — Are there churches really taking the steps to reach Millennials or are too many concerned with preserving church culture? A follow up could be: how can a church combine both of these practices (reaching and preserving)?
____________________
Phillip — Do you have any recommendations for resources for pastors, lay leaders, and deacons of the "micro" (as opposed to the mega) – church?
____________________
Mick — What safeguards should the potential new pastor require when being interviewed? Safe-guards which would protect the newly hired minister from unrealistic work expectations; from the disgruntled who might try to have him dismissed.
____________________
Raymond — How does a pastor/minister/leader of a church help and guide a team/committee of volunteers when that group refuses to be helped/guided?
____________________
Sean — How do you follow a long-tenured, well-beloved pastor in a church of any size? It seems to me the guy who follows the "legend", doesn't seem to last very long before he's fired or gives up and resigns. I've seen this many times where the transition doesn't go very well. What can the "new" hire do to help keep things going well?
Episode Sponsor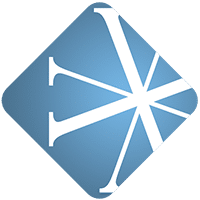 Vanderbloemen Search Group is the premier pastor search firm dedicated to helping churches and ministries build great teams. They've helped hundreds of churches just like yours find their church staff and are uniquely geared to help you discern who God is calling to lead your church. Find out more about Vanderbloemen Search Group by visiting WeStaffTheChurch.com.
Feedback
If you have a question you would like answered on the show, fill out the form on the podcast page here at ThomRainer.com.
Resources