Podcast Episode #111
---
This week, we welcome back a great friend of the podcast, Keith Getty. Fourteen years ago this Easter, In Christ Alone was debuted at an event in England. Now it is one of the most sung hymns not just on Easter, but every Sunday throughout the year. Keith stopped by to talk Easter, composing, hymns, and what's up next for the Gettys. As an extra bonus, we've included free chord chart downloads of a collection of Getty hymns as well as a raw cut of their latest hymn below.
Some highlights from today's episode include:
We have to sing of Christ's death and resurrection because in many ways, that's all we have (Gal 6:14).
Use Easter as a chance to sing great songs about the Cross and resurrection.
Each Sunday of the year, our songs should be shaped by the gospel—not just on Easter.
Great hymns sings simply. Like you've sung them all your life.
The challenge as a songwriter is to create something beautifully unique yet theologically rich.
For some, this weekend will be their only connection with the gospel this year.
In this episode, Keith listed his top five Easter hymns:
Jesus Christ Is Risen Today
To Thine Be the Glory
Crown Him with Many Crowns
When I Survey the Wondrous Cross
What Wondrous Love Is This
Episode Sponsor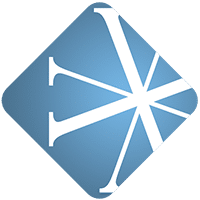 Vanderbloemen Search Group is the premier pastor search firm dedicated to helping churches and ministries build great teams. They've helped hundreds of churches just like yours find their church staff and are uniquely geared to help you discern who God is calling to lead your church. Find out more about Vanderbloemen Search Group by visiting WeStaffTheChurch.com.
Feedback
If you have a question you would like answered on the show, fill out the form on the podcast page here at ThomRainer.com.
Resources
The Getty Collection – Music charts courtesy lifewayworship.com and includes:

In Christ Alone
My Soul Longs for the Lord
My Worth Is Not in What I Own
The Communion Hymn
The Power of the Cross
See What a Morning
Christ Is Risen He Is Risen Indeed