Podcast Episode #121
---
Church unity, frankly, is lacking in too many of our churches today. Church splits, fights, and bickering are far too common. So today on the podcast, we look at eight simple steps that can help preserve church unity. These aren't an overnight fix, but they can set your church on a trajectory to promoting unity in the fellowship.
Some highlights from today's episode include:
One of the major concerns in the church today is church unity.
Corporate worship gatherings in the church should be focused on prayer and the ministry of the Word.
A denomination will not be unified as long as the churches within it are not unified themselves.
Where two or more Baptists are gathered, there are three or more opinions.
Most disagreements in the church happen over the way things are done, not why they are done.
When you start comparing your church to others, you tear down the unity in your church.
The more you focus on prayer and Scripture, the more you'll bring the church together in unity.
The more the Body of Christ comes together in selflessness, the more unified a church will become.
The eight steps to church unity we cover in this podcast are:
Make prayer and Scripture the focus of corporate gatherings
Preach and teach about church unity
Put others before yourself
Talk to people, not about people
Be a part of the change you want to see
Stand up for the leadership of the church
Be willing to not get your way if it means advancing the mission
Don't compare your church to the one down the street or across town
Episode Sponsor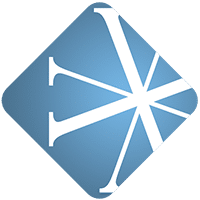 Vanderbloemen Search Group is the premier pastor search firm dedicated to helping churches and ministries build great teams. They've helped hundreds of churches just like yours find their church staff and are uniquely geared to help you discern who God is calling to lead your church. Find out more about Vanderbloemen Search Group by visiting WeStaffTheChurch.com.
Feedback
If you have a question you would like answered on the show, fill out the form on the podcast page here at ThomRainer.com.
Resources