Podcast Episode #150
---
Today we discuss a recent post by Chuck Lawless on discipleship and cover eight steps that can lead to more effective discipleship in your church. We also reveal some lead indicators which show that discipleship is growing in your church.
Some highlights from today's episode include:
The entire Bible is a discipleship passage—not just certain verses.
You will catch more people by example than by dictating.
Discipleship is not just content delivery.
Pastors will work for hours upon hours on their sermons but many don't have a clue what is being taught in the small groups in their churches.
True accountability takes place in healthy relationships.
One of my pet peeves is the silo-ing of evangelism and discipleship.
Committed church members used to be at church three times a week—now it's three times a month.
Just because you're showing up at church doesn't mean you're growing as a disciple.
If a mom and dad aren't training their children, they are missing one of the most effective forms of discipleship.
Oddly, one of the lead metrics of discipleship growth in a church is giving.
The eight steps to more effective discipleship in your church are:
Lead by example.
Focus on content, application, and accountability.
Ensure evangelism is part of the process.
Church attendance is a good start but it's not everything.
It takes time and patience to change the discipleship DNA of established churches.
Personal mentoring is one of the most effective forms of discipleship.
Your personal discipleship must not be neglected.
Parents need to be trained to make disciples in the home.
Episode Sponsor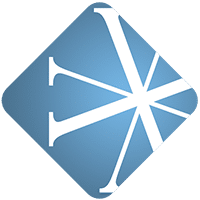 Vanderbloemen Search Group is the premier pastor search firm dedicated to helping churches and ministries build great teams. They've helped hundreds of churches just like yours find their church staff and are uniquely geared to help you discern who God is calling to lead your church. Find out more about Vanderbloemen Search Group by visiting WeStaffTheChurch.com.
Feedback
If you have a question you would like answered on the show, fill out the form on the podcast page here at ThomRainer.com.
Resources