We've discussed Sunday evening services before on the blog and podcast, but things haven't changed much in local churches. The services are still declining on the whole. Today, we update you as to why that is.
Some highlights from today's episode include:
The number of churches offering Sunday evening services is still declining and the number of people coming is still declining.
Churches with off-site groups are turning to Sunday night groups and finding more success.
Sunday night worship services that are duplicates of Sunday morning services are likely to be the most well-attended types of Sunday evening services.
Much of the traditional support for Sunday evening services is waning because many in the generation who has pushed for it for so long are dying off.
The eight updates we discuss are:
Still declining
Most recent poll: 36% of churches have unique Sunday evening services
Typical return rate from Sunday morning is one-third
More churches moving groups to Sunday evening
More common in older and smaller churches
Sunday evening often used for special occasions
Sometimes used as an alternative to Sunday morning services
Opposition to discontinuing is waning
Resources mentioned in today's podcast
Rainer on Leadership is a member of the LifeWay Leadership Podcast Network
---
Episode Sponsors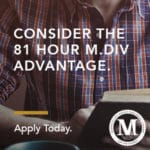 Today's episode is sponsored by Midwestern Baptist Theological Seminary. Midwestern offers more than 25 degrees at both undergraduate and masters level that are fully attainable online. From Business to Bible, Counseling to Christian education, prepare for your future at your own pace and in your own location.
Find out more at mbts.edu/online.
---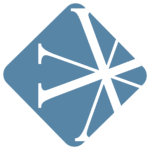 Vanderbloemen has 12 Vanderbloemen Differences that allow them to serve their clients better than anyone else. One of those is Theology Matters. Vanderbloemen's staff has more seminary and theological experience than any other search firm with 250+ collective years of church leadership experience.
To learn more about all 12 of Vanderbloemen's Differences, visit VanderDifference.com.
---
Feedback
If you have a question you would like answered on the show, fill out the form on the podcast page here on Church Answers.