Podcast Episode #443
Chris Martin, the Millennial Evangelical, joins us to discuss Ministering to Millennials and how your church can better equip and engage Millennials.
Some highlights from today's episode include:
Systematic theology and classical theological training are more popular with Millennials than previous generations.
We are seeing more theological interest in laity from Millennials than other generations.
The church is a family—it should act like one.
It's hard to hate someone you're praying for.
About Ministering to Millennials and Chris Martin
What if I told you that you could fill your church with Millennials in three easy steps? I'd be lying, that's what. What if I recommended you simply add some mood lighting to your worship, order some organic, fair trade coffee for your baristas, wear lots of plaid on stage, and then you'd have Millennials lining up to worship Jesus? Nope. Still lying. But what if I told you that by considering cultural trends and proclaiming the gospel, your church may have more opportunities to reach and equip Millennials than you do now? Now we might be onto something.
Chris Martin is a content strategist at LifeWay Christian Resources, a co-founder of LifeWay Social, and leader of the youth at City Church in Murfreesboro, TN. He founded MillennialEvangelical.com in 2014 to help pastors better understand, reach, and equip Millennials.
---
Episode Sponsors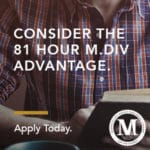 The ministry landscape is changing, and the need for biblical training is more necessary than ever. It's time to get your Master of Divinity degree. The M.Div —Midwestern Seminary's flagship degree program — is the primary track for ministry preparation. At just 81 hours, the Midwestern M.Div offers a complete foundation for full-time ministry leaders, offering everything you need, and nothing you don't. Join other students in vibrant Kansas City as you train in a unique collaborative environment focused on the local church or study online in your current ministry context. Midwestern Seminary is developing a discipleship culture devoted to the local church and committed to God's unchanging Word. Why not start your training today?
Find out more at mbts.edu/mdiv.
---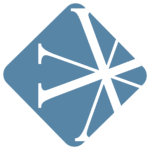 Applications are now open for Vanderbloemen's fall pastor coaching network at their Houston headquarters in September and November. There are two networks – one for Lead Pastors and one for Executive Pastors. Each group is limited to 16 people. It's a roundtable, close-knit network where you will grow as a leader so that you can grow your team and ultimately grow your church.
If you're interested in joining, visit vanderbloemen.com/coaching for more information.
---
Feedback
If you have a question you would like answered on the show, fill out the form on the podcast page here on Church Answers.
---
Resources Mentioned in Today's Podcast