Podcast Episode #147
---
We cover a few guidelines on dealing with giving in the church, who needs to know what, and how to assess current and potential leaders as it pertains to financial stewardship. Also, don't miss the story about the "budget pledge wall" at a church I once spoke at.
Some highlights from today's episode include:
Violating the confidentiality of the giving records of church members is almost always grounds for dismissal.
Too often, church members put stipulations on their giving to try to gain influence.
Someone should not be an elder or deacon if they are not a regular giver of to the church.
If you're not a faithful steward financially, you're not qualified to be a leader in the church.
The six guidelines we cover regarding financial giving and accountability for churches are:
Financial information should be kept confidential
Generous giving should be expected from staff, leadership, and members
Giving should not be used a bargaining chip or for influence or positions in the church
There must be clear guidelines on the information senior staff can see
Some churches publish commitments of giving without a dollar amount (just share that a person or family has committed to give)
Violation of guidelines can destroy trust in the church
Episode Sponsor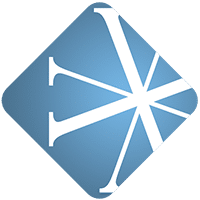 Vanderbloemen Search Group is the premier pastor search firm dedicated to helping churches and ministries build great teams. They've helped hundreds of churches just like yours find their church staff and are uniquely geared to help you discern who God is calling to lead your church. Find out more about Vanderbloemen Search Group by visiting WeStaffTheChurch.com.
Feedback
If you have a question you would like answered on the show, fill out the form on the podcast page here at ThomRainer.com.
Resources