Stewardship is important for churches, and to increase stewardship, you have to be intentional about it and you have to resource it well. Today, we discuss some of the best stewardship resources we know of in response to listener questions.
Some highlights from today's episode include:
The power of the personal recommendation helps when it comes to knowing what resources to use in the church.
Text giving is convenient for those who want to give who don't carry cash or checks—which is becoming more common.
Churches who make stewardship a priority are ones who resources their people well to help them in personal stewardship.
"The most expensive hire you will ever make is the wrong hire."
The five ways we discuss are:
DIY Stewardship Campaign
Text giving
Budget analysis
Personal stewardship resources
Effective leadership for stewardship
Resources mentioned in today's podcast
Rainer on Leadership is a member of the LifeWay Leadership Podcast Network
---
Episode Sponsors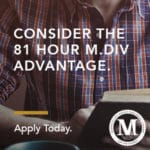 Today's episode is sponsored by Midwestern Baptist Theological Seminary. Midwestern offers more than 25 degrees at both undergraduate and masters level that are fully attainable online. From Business to Bible, Counseling to Christian education, prepare for your future at your own pace and in your own location.
Find out more at mbts.edu/online.
---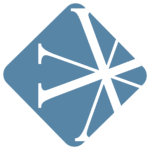 Vanderbloemen Search Group is the premier pastor search firm dedicated to helping churches and ministries build great teams. They've helped thousands of churches just like yours find their church staff and are uniquely geared to help you discern who God is calling to lead your church.
For more information, visit WeStaffTheChurch.com.
---
Feedback
If you have a question you would like answered on the show, fill out the form on the podcast page here on Church Answers.