If you think serving a church as a pastor is more difficult today than in recent years, you are not imagining things. Thom and Sam look at five of the reasons this change took place.
Culture no longer honors the role of the pastor.
The expectations of pastors by church members have grown significantly.
Social media is more toxic than ever.
Church practices have changed dramatically.
Denominations are no longer a safety net.
Resources:
Episode Sponsors: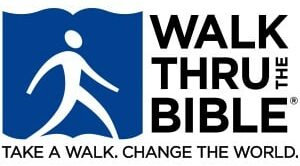 For 45 years, Walk Thru the Bible has helped people overcome obstacles to knowing and living God's Word. Our innovative live events and high-quality biblical resources inspire passion for reading God's Word and advance biblical literacy in 130 countries. Our otLIVE and ntLIVE events help people discover and understand the big picture storyline of God's grand story of redemption. In just 2½ hours, a trained, certified Walk Thru the Bible instructor leads a church or group in a fun and unforgettable Bible experience event that teaches the major events, people, and chronology of the Old or New Testament. Post event, 75% of participants commit to reading their Bible on a regular basis. Millions of people around the world have experienced a Walk Thru the Bible live event—we can help bring an unforgettable Bible experience to your church. For more information: walkthru.org/bibleexperience. We have a special offer for you at walkthru.org/bibleexperience.


Southeastern is committed to helping you get the training you need to pursue your ministry from anywhere around the world. That's why we're waiving the application fee to any of our programs for Church Answers listeners. Use the code "CHURCHANSWERS" and we'll waive the fee. No matter what stage of life's journey you find yourself in, we want to help you take your next step in getting equipped to disciple and teach others. In coming to Southeastern, you'll find that seminary isn't just about theological education; it's about ministry preparation. Explore degrees, schedule a visit, or apply today at sebts.edu.