1. They have not been trained to handle personal finances.
2. They don't practice money milestones.
3. They are busy serving others.
4. They have an attitude of "It can wait."
5. They don't have an "emergency kit."
Resources:
Episode Sponsors:


The mission at Southeastern Baptist Theological Seminary is to glorify the Lord Jesus Christ by equipping students to serve the church and fulfill the Great Commission. The school offers more than 40 different degree programs, including the 37-hour Master of Arts in Church Revitalization in partnership with Church Answers and Revitalize Network. We are also partnering with Southeastern Seminary to make available for FREE a new ebook, How Your Church Can Reach People in a Post-COVID World by Thom S. Rainer. Learn about both of these offerings and more by visiting www.sebts.edu. Where are you going? Southeastern will help you get there.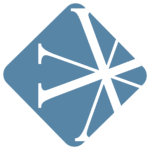 If you're a church, school, nonprofit, values-based business, or family office, Vanderbloemen would be honored to serve you. Their team's goal is to empower yours by aligning your people solutions for growth: hiring, compensation, succession, and culture. Hire the right people. Pay them well. Plan for the future. Build a culture that lasts. Learn more at Vanderbloemen.com