Podcast Episode #093
---
Ministry finance is an area many pastors and church leaders lack adequate training. So today, Jonathan and I discuss five areas of finance of which every minister should be aware.
Some highlights from today's episode include:
Churches shouldn't be focused on money, but without it, there will be no ministry.
Pastors should at least know the broad parameters of the church budget.
It's one thing to know what the budget is. It's another thing to know if you are meeting budget with receipts.
Debt (or the lack of it) can radically change how a church can (or cannot) fund ministry with its budget receipts.
If there's one financial ratio pastors need to know, it's the weekly per capita giving.
Church leaders should stop being so shy and discuss stewardship of money.
The five things to know about church finances are:
Know the church budget
Know actual receipts
Know personnel expenditures
Know facility costs
Know weekly per capita giving
Episode Sponsor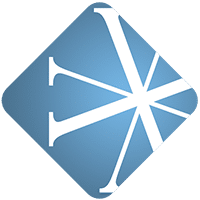 Vanderbloemen Search Group is the premier pastor search firm dedicated to helping churches and ministries build great teams. They've helped hundreds of churches just like yours find their church staff and are uniquely geared to help you discern who God is calling to lead your church. Find out more about Vanderbloemen Search Group by visiting WeStaffTheChurch.com.
Feedback
If you have a question you would like answered on the show, fill out the form on the podcast page here at ThomRainer.com.
Resources
Weekly per capita giving = (Total annual receipts ÷ 52) ÷ average weekly attendance