Podcast Episode #131
---
We cover an often overlooked aspect of ministry: counseling. Most, if not all, ministers will be needed for counseling at some point in their ministry. So it is important to establish guidelines for counseling for the benefit of both the minister and those seeking the counseling. We also discuss premarital counseling and whether or not ministers should perform the weddings of those who do not go through premarital counseling.
It is absolutely necessary to have safeguards in place for opposite gender counseling.
Pastors should be available to counsel members because many issues are specifically spiritual in nature.
Counseling is a great need in many churches.
Counseling policies should be in writing for the protection of the church and the minister.
Staff who enjoy counseling sometimes unknowingly neglect other duties by spending too much time counseling.
Premarital counseling was required for all couples for whom I performed the wedding ceremony.
The eight guidelines for counseling we discussed are:
Be careful with opposite gender counseling.
Know your limitations in counseling.
Have a system of referrals for outside counselors.
Get to know other professional counselors in the area.
Know your local rules and regulations regarding counseling.
Know the boundaries of your counseling abilities.
Get to know other staff in the area to learn localized counseling issues.
If illegal activity is discovered, immediately go to legal authorities.
Episode Sponsor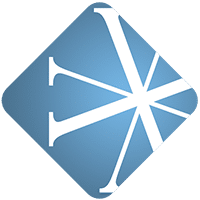 Vanderbloemen Search Group is the premier pastor search firm dedicated to helping churches and ministries build great teams. They've helped hundreds of churches just like yours find their church staff and are uniquely geared to help you discern who God is calling to lead your church. Find out more about Vanderbloemen Search Group by visiting WeStaffTheChurch.com.
Feedback
If you have a question you would like answered on the show, fill out the form on the podcast page here at ThomRainer.com.
Resources