Social media is a helpful tool for ministry but also a black hole for negativity. New York Times bestselling author John Eldredge joins us today to share strategies for being a positive influence in the negative world of social media.
Highlights:
John Eldredge is a bestselling author, a counselor, and a teacher. He is also president of Ransomed Heart, a ministry devoted to helping people discover the heart of God, recover their own hearts in God's love, and learn to live in God's kingdom. John and his wife, Stasi, live near Colorado Springs, Colorado.
The average American checks their phone 80 times a day; 70 percent keep it within reach while they sleep. In a culture constantly barraged by information at a frantic pace, it's no wonder people feel numb and burnt out. In his new book, Get Your Life Back: Everyday Practices for a World Gone Mad (Nelson Books, Feb. 11, 2020), New York Times bestselling author John Eldredge provides readers with simple, ready-to-implement practices to regain control of their lives and heal their souls.
Resources mentioned in today's podcast:
---
Episode Sponsors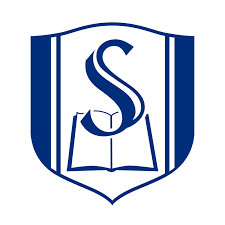 The mission at Southeastern Baptist Theological Seminary is to glorify the Lord Jesus Christ by equipping students to serve the church and fulfill the Great Commission. The school offers more than 40 different degree programs, including the new Master of Arts in Church Revitalization in partnership with Church Answers and the Revitalization Network. This 37-hour degree is designed to help students move established churches from flatlining to flourishing.
Learn about this program and more by visiting sebts.edu. Where are you going? Southeastern will help you get there.
---
Feedback
If you have a question you would like answered on the show, fill out the form on the podcast page here on Church Answers.