Podcast Episode #190
---
Pastor and author Robby Gallaty joins us to talk discipleship in the local church. Robby has several resources available to believers and churches to help with making disciples who make disciples. He also tells us a story about John Wesley that neither Jonathan nor I had ever heard. It's quite fascinating.
Some highlights from today's episode include:
How different would other people's lives be if we really got serious about making disciples who make disciples?
For years we have taught people how to share their faith, but have neglected to teach them how to share their life with others.
A return to discipleship is what is going to catapult ahead in the future.
Most Christians in churches don't know what to do to disciple others so they don't do anything at all.
People grow better in smaller environments.
If you break discipleship down to the bare minimum, people can follow the process.
About Robby Gallaty
Bio: Robby Gallaty is the Senior Pastor of Long Hollow Baptist Church in Hendersonville, TN. He was radically saved out of a life of drug addiction on November 12, 2002. In 2008, he began Replicate Ministries to equip and train men and women to be disciples who make disciples. He is also the author of Creating An Atmosphere to Hear God Speak (2009), Unashamed: Taking a Radical Stand for Christ (2010), Growing Up: How to Be a Disciple Who Makes Disciples (2013), Firmly Planted: How to Cultivate a Faith Rooted in Christ (2015), and Rediscovering Discipleship: Making Jesus' Final Words Our First Work (2015).
Twitter: @rgallaty
Episode Sponsor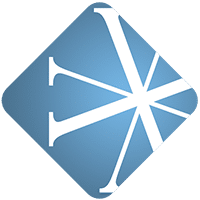 Vanderbloemen Search Group is the premier pastor search firm dedicated to helping churches and ministries build great teams. They've helped hundreds of churches just like yours find their church staff and are uniquely geared to help you discern who God is calling to lead your church.
Find out more about Vanderbloemen Search Group by visiting WeStaffTheChurch.com.
Feedback
If you have a question you would like answered on the show, fill out the form on the podcast page here at ThomRainer.com.
Resources