On today's episode of Rainer on Leadership Sam Rainer and Thom Rainer discuss how to handle an unruly business or leadership meeting.
Even the best churches have meetings that go sideways.
Surprise attacks happen, but sometimes you feel something is about to happen.
You often do not have much time to respond, but pray before making a rash decision.
Don't respond viscerally. Try to de-escalate the room.
Cutting someone off usually does not help, even if they are wildly off base.
Parliamentary procedure can be a double-edged sword. Use it wisely.
Sometimes there is nothing you can do, and it's likely not as bad as you think it is. Get some rest.
Resources mentioned in today's podcast:
---
Episode Sponsors: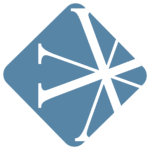 If you're a church, school, nonprofit, values-based business, or family office, Vanderbloemen would be honored to serve you. Their team's goal is to empower yours by aligning your people solutions for growth: hiring, compensation, succession, and culture. Hire the right people. Pay them well. Plan for the future. Build a culture that lasts. Learn more at Vanderbloemen.com


The mission of Southeastern Seminary is to glorify the Lord Jesus Christ by equipping Christians to serve the church and fulfill the Great Commission. One way we like to do that is by giving away free resources. You can get a free copy of Thom Rainer's E-Book, "How Your Church Can Reach People in the Post-Covid World" by visiting pastorscenter.org/free-books
---
Feedback
If you have a question you would like answered on the show, fill out the form on the podcast page here on Church Answers.