Every single day, someone you know is thinking about committing suicide. Ten million Americans will consider killing themselves in the upcoming year. On today's episode, Thom and Sam talk to Dr. Matthew Sleeth about how Christians—and our churches—can offer hope and be part of the solution.
Dr. Matthew Sleeth
Matthew Sleeth, MD, a former emergency room physician and chief of the hospital medical staff, resigned from his position to teach, preach, and write about faith and health. Dr. Sleeth has spoken at more than one thousand churches, campuses, and events, including serving as a monthly guest preacher at the Washington National Cathedral. Recognized by Newsweek as one of the nation's most influential Christian leaders, Dr. Sleeth is the executive director of Blessed Earth and author of numerous articles and books, including Hope Always: How to Be a Force for Life in a Culture of Suicide, which released from Tyndale House Publishers in May 2021. Matthew lives in Lexington, Kentucky, with Nancy, his wife of forty years. Their grown children serve with their families in full-time parish ministry and as medical missionaries in Africa
1. We've heard suicide described as an epidemic in the U.S. Would you share some of the facts about the prevalence of this issue among Americans today?
2. Are Christians equipped to handle a suicide epidemic?
3. What do you think is the primary challenge for pastors and other ministry leaders trying to make a difference in today's culture of suicide?
4. What are some practical ways we as the church can cultivate communities of hope amidst all the trauma and trials people face in today's world? 
Resources:
Episode Sponsors: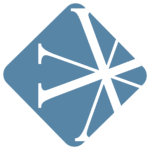 If you're a church, school, nonprofit, values-based business, or family office, Vanderbloemen would be honored to serve you. Their team's goal is to empower yours by aligning your people solutions for growth: hiring, compensation, succession, and culture. Hire the right people. Pay them well. Plan for the future. Build a culture that lasts. Learn more at Vanderbloemen.com


Southeastern is committed to helping you get the training you need to pursue your ministry from anywhere around the world. That's why we're waiving the application fee to any of our programs for Church Answers listeners. Use the code "CHURCHANSWERS" and we'll waive the fee. No matter what stage of life's journey you find yourself in, we want to help you take your next step in getting equipped to disciple and teach others. In coming to Southeastern, you'll find that seminary isn't just about theological education; it's about ministry preparation. Explore degrees, schedule a visit, or apply today at sebts.edu.