Podcast Episode #091
---
Staff meetings can often turn into death by meeting. However, when led effectively, they are actually productivity by meeting. Today, we cover eight keys to leading a staff meeting well.
Some highlights from today's episode include:
Every church should have some kind of information card to gather guest or member info and prayer requests.
Most meetings have a point of diminishing return at the 60-minute mark.
Don't meet for the sake of meeting. If you don't have agenda items, don't meet.
Consider the personalities in your meetings. Know who needs to be asked to share and who shares openly.
One of the reasons many view meetings with dread is because they don't feel like anything is accomplished.
Never end a meeting wondering "where do we go from here."
The eight keys to effectively leading a staff meeting are:
Begin with prayer.
Have a clear and disciplined starting and finishing time.
Take some early time to talk about personal and family issues.
Have a prepared agenda and stick with it.
Keep the meeting moving.
Allow for input.
Ask questions.
End each meeting with clarity, assignments, and deadlines.
Episode Sponsor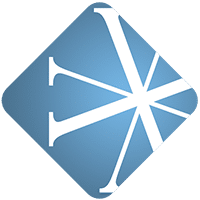 Vanderbloemen Search Group is the premier pastor search firm dedicated to helping churches and ministries build great teams. They've helped hundreds of churches just like yours find their church staff and are uniquely geared to help you discern who God is calling to lead your church. Find out more about Vanderbloemen Search Group by visiting WeStaffTheChurch.com.
Feedback
If you have a question you would like answered on the show, fill out the form on the podcast page here at ThomRainer.com.
Resources