Podcast Episode #181
---
John C. Maxwell joins us to discuss his latest book, Intentional Living: Choosing a Life That Matters. We also cover a few leadership topics related to the local church like pastoral tenure, the need for leadership training, and how to make a difference that outlasts your life. Check out Start7Day.com for more free resources from John C. Maxwell on living intentionally.
Some highlights from today's episode include:
"Everything worthwhile in life is uphill."
"If we don't live an intentional life, we never get to the things that are worthwhile."
"Living intentionally means turning good intentions into good actions."
"We have people in the pews every week who have just dumbed down their lives."
"The big picture always has Jesus in the middle."
"The most underrated word in the English language is 'consistent.'"
"Our success is determined by what we do everyday."
"Most people don't lead their life—they accept their life. They don't write their life—they read their life."
"If you're an insecure pastor, you're always going to have trouble with the guys who have pastored before you."
"Successful leadership all starts with intentionality."
About John C. Maxwell
John C. Maxwell, the #1 New York Times bestselling author, coach, and speaker who has sold more than 25 million books, was identified as the #1 leader in business by the American Management Association® and the world's most influential leadership expert by Business Insider and Inc. magazine in 2014. In that year Dr. Maxwell also rec
eived the Mother Teresa Prize for Global Peace and Leadership from the Luminary Leadership Network. His
organizations—The John Maxwell Company, The John Maxwell Team, and EQUIP—have trained more than 5 million leaders in every one of the world's nations. For more information visit 
JohnMaxwell.com
.
Episode Sponsor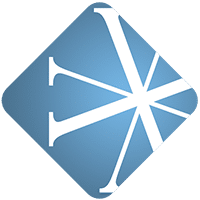 Vanderbloemen Search Group is the premier pastor search firm dedicated to helping churches and ministries build great teams. They've helped hundreds of churches just like yours find their church staff and are uniquely geared to help you discern who God is calling to lead your church.
Also, don't miss this special offer that's only available in December. The first 15 churches that start a search this December will receive a free VanderCoaching subscription. VanderCoaching is their video coaching curriculum that helps church leaders build, run, and keep great teams. It includes over 50 videos on topics like hiring, firing, staff reviews, church legality, and volunteers. It's normally priced at $1,000.00, but you'll get it for free if your church starts a search in December.
Find out more about Vanderbloemen Search Group and VanderCoaching by visiting WeStaffTheChurch.com.
Feedback
If you have a question you would like answered on the show, fill out the form on the podcast page here at ThomRainer.com.
Resources