Like people in other professions, pastors are exhausted and struggling with decision fatigue. A great reshuffling is occurring. Many pastors and church staff  are considering a transition. On today's episode of Rainer on Leadership Thom and Sam interview Dee Ann Turner about how you can successfully transition to a new role. 
Dee Ann Turner CEO, Dee Ann Turner & Associates, LLC
Dee Ann is a 33-year veteran of Chick-fil-A, Inc. Prior to retirement in 2018, she was Vice President, Talent and Vice President, Sustainability for Chick-fil-A, Inc. Selected as the company's first female officer in 2001, she was instrumental in building and growing Chick-fil-A's well-known culture and talent systems. Today, she leads her own organization, Dee Ann Turner & Associates, LLC, writing books, speaking to over 50 audiences per year and consulting and coaching leaders globally. She is the author of the best-seller, It's My Pleasure: The Impact of Extraordinary Talent and a Compelling Culture. Her latest book is Crush Your Career: Ace the Interview, Land the Job and Launch Your Future.
Dee Ann has been married to her husband, Ashley, for 37 years and they are the parents of three grown sons. 
1. Many pastors are considering a transition to another career or a bi-vocational role in 2021. What advice would you give them as they make this transition?
2. How do you distinguish a job from a calling?
3. What are your top tips for finding and interviewing for a job?
4. Discuss how important it is to leave a job well. Do you have any advice for pastors and church leaders who are making this move?
Resources:
Episode Sponsors: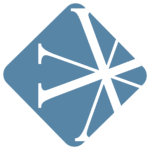 If you're a church, school, nonprofit, values-based business, or family office, Vanderbloemen would be honored to serve you. Their team's goal is to empower yours by aligning your people solutions for growth: hiring, compensation, succession, and culture. Hire the right people. Pay them well. Plan for the future. Build a culture that lasts. Learn more at Vanderbloemen.com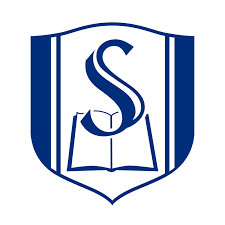 We know that you want to make a difference in the lives of others. That's why Southeastern is committed to helping you get the training you need to pursue your ministry from anywhere around the world. We offer over 50 degrees from the associate to the PhD level. No matter what stage of life's journey you find yourself in, we want to help you take your next step in getting equipped to disciple and teach others. In coming to Southeastern, you'll find that seminary isn't just about theological education; it's about ministry preparation. Explore degrees, schedule a visit, or apply today at sebts.edu.  Use the code CHURCHANSWERS (no spaces) and Southeastern will waive your application fee.