One of the greatest challenges of parenting is navigating the crucial conversations that we must have with our kids. On today's episode, Thom and Sam talk to Jimmy and Kristin Scroggins about having hard conversations with our kids that point them to Christ. 
1. Why did you write this book? What inspired you to write it?
2. Talk about the tough conversations you've had with your own children. How did you handle those?
3. What are the "3 Circles?" What led you to start using the 3 Circles Gospel tool with parenting?
4. What role does the church play in this conversation of parenting? How can "Full Circle Parenting" help pastors and church leaders better equip parents?
Jimmy and Kristin Scroggins have been married for more than twenty-five years and have eight children and 2 grandchildren. Jimmy pastors Family Church in West Palm Beach, Florida. 
Resources:
Episode Sponsors: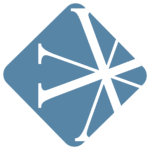 If you're a church, school, nonprofit, values-based business, or family office, Vanderbloemen would be honored to serve you. Their team's goal is to empower yours by aligning your people solutions for growth: hiring, compensation, succession, and culture. Hire the right people. Pay them well. Plan for the future. Build a culture that lasts. Learn more at Vanderbloemen.com


Southeastern is committed to helping you get the training you need to pursue your ministry from anywhere around the world. That's why we're waiving the application fee to any of our programs for Church Answers listeners. Use the code "CHURCHANSWERS" and we'll waive the fee. No matter what stage of life's journey you find yourself in, we want to help you take your next step in getting equipped to disciple and teach others. In coming to Southeastern, you'll find that seminary isn't just about theological education; it's about ministry preparation. Explore degrees, schedule a visit, or apply today at sebts.edu.