How ministers are trained has radically changed over the past few decades thanks mainly to the rise of digital training. Today, we discuss these changes and where they might be headed.
Some highlights from today's episode include:
The pace of change in the church is faster than it's ever been.
Online degrees are great for convenience, but you typically don't build the relationships with students or professors like you would an on-campus degree.
Co-vocational ministry jobs are increasing as ministers want to keep their presence in the business world because of the ministry opportunities it presents.
Music ministry, student ministry, and children's ministry have radically changed in the past two decades.
The seven patterns we discuss are:
The digital trend is not slowing
Degrees are becoming shorter
Positive reports on the blended approach
Full-time on campus has advantages
Certification as an alternative to degrees
Training must meet the needs of the growing co-vocational numbers
Shortages in key positions due to lack of ministry training in those areas
Resources mentioned in today's podcast
Rainer on Leadership is a member of the LifeWay Leadership Podcast Network
---
Episode Sponsors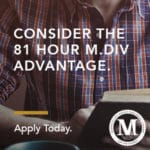 Today's episode is sponsored by Midwestern Baptist Theological Seminary. Midwestern offers more than 25 degrees at both undergraduate and masters level that are fully attainable online. From Business to Bible, Counseling to Christian education, prepare for your future at your own pace and in your own location.
Find out more at mbts.edu/online.
---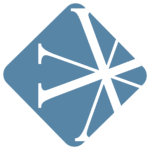 Vanderbloemen has 12 Vanderbloemen Differences that allow them to serve their clients better than anyone else. One of those is Theology Matters. Vanderbloemen's staff has more seminary and theological experience than any other search firm with 250+ collective years of church leadership experience.
To learn more about all 12 of Vanderbloemen's Differences, visit VanderDifference.com.
---
Feedback
If you have a question you would like answered on the show, fill out the form on the podcast page here on Church Answers.