Podcast Episode #123
---
Not every church can provide every possible benefit listed in today's podcast for their staff. But most—if not all—churches can provide at least some of these. Extra benefits like the ones we cover today can foster staff and church unity, boost staff morale, and, as a result, increase the effectiveness of the staff and church. These benefits are worth considering for every church.
Some highlights from today's episode include:
Churches need to do their part in providing retirement options for staff; and staff need to save for retirement.
I would like to see more churches provide meal reimbursements for staff to build relationships with others.
Many position titles are antiquated. They reflect neither the value of the position nor an accurate representation of it.
Free babysitting for church staff is a tremendous blessing to staff families with kids.
When your church provides monetary or non-monetary benefits, you are telling the staff they are loved.
Ten Monetary Benefits Churches Can Provide:
Retirement
Insurance
Sabbaticals
Book allowance
Conference budget
Education reimbursement
Staff retreats
Meal reimbursement for ministry
Cell phone and mileage reimbursement
Gifts for the spouse
Eight Non-Salary Benefits Churches Can Provide:
A consistent day off
Bonus time off
Daycare/school if the church has one
Free registration for church events/meals
Extra books and other material you own
Share gifts
A position title that reflects the value of the ministry
Babysitting
Episode Sponsor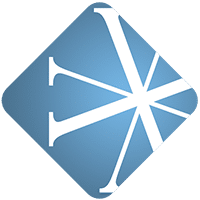 Vanderbloemen Search Group is the premier pastor search firm dedicated to helping churches and ministries build great teams. They've helped hundreds of churches just like yours find their church staff and are uniquely geared to help you discern who God is calling to lead your church. Find out more about Vanderbloemen Search Group by visiting WeStaffTheChurch.com.
Feedback
If you have a question you would like answered on the show, fill out the form on the podcast page here at ThomRainer.com.
Resources