Podcast Episode #109
---
We constantly receive questions from listeners of the podcast and readers of the blog and use those questions to frame the content here at ThomRainer.com. Today we use a question from a listener to jump into a discussion about what to do when a staff member leaves.
Some highlights from today's episode include:
The nature of ministry is relationship-driven.
The most expensive hire you'll ever make is the wrong one.
Don't assume that you can communicate too much.
If you were starting from scratch, would you need the same staff at your church?
In most of our churches across North America, our processes are ineffective.
Circumventing the pastor's buy-in when hiring a staff member is often a recipe for disaster.
Our nine suggestions for churches looking to hire a new pastor or staff member are:
Understand that a natural time of grief is needed
Over-communicate the process and timeline
Evaluate if the needs for that position have changed
Explain carefully the process to look for a replacement
Don't rush into hiring
Consider new methods of search
Get buy-in from key leaders (formal and informal)
Regardless of the process, the pastor must have buy-in
Background checks have changed and are mandatory
Episode Sponsor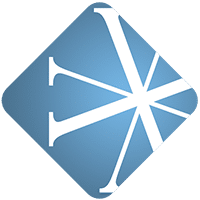 Vanderbloemen Search Group is the premier pastor search firm dedicated to helping churches and ministries build great teams. They've helped hundreds of churches just like yours find their church staff and are uniquely geared to help you discern who God is calling to lead your church. Find out more about Vanderbloemen Search Group by visiting WeStaffTheChurch.com.
Feedback
If you have a question you would like answered on the show, fill out the form on the podcast page here at ThomRainer.com.
Resources