Being a humble pastor is challenging. On today's episode, Thom and Sam talk to Dr. Jim Shaddix about the importance of preaching with humility.
Dr. Jim Shaddix
Jim Shaddix serves as Professor of Preaching at Southeastern Baptist Theological Seminary in Wake Forest, NC, occupying the W. A. Criswell Chair of Expository Preaching. He also serves as a Senior Fellow for the Center for Preaching and Pastoral Leadership, which exists to resource pastors in local churches. Jim has pastored churches in Texas, Mississippi, Louisiana and Colorado, and also served as Dean of the Chapel and Professor of Preaching at New Orleans Baptist Theological Seminary in New Orleans, LA. He is the author of several books including The Passion Driven Sermon and Decisional Preaching. Jim and his wife, Debra, focus much of their attention on discipling and mentoring young leaders and spouses. They have three grown children and ten grandchildren.
Preaching with humility is inherent
Preaching with humility is essential
Preaching with humility is hard
Preaching with humility is easy
Resources:
Episode Sponsors:


Southeastern is committed to helping you get the training you need to pursue your ministry from anywhere around the world. That's why we're waiving the application fee to any of our programs for Church Answers listeners. Use the code "CHURCHANSWERS" and we'll waive the fee. No matter what stage of life's journey you find yourself in, we want to help you take your next step in getting equipped to disciple and teach others. In coming to Southeastern, you'll find that seminary isn't just about theological education; it's about ministry preparation. Explore degrees, schedule a visit, or apply today at sebts.edu.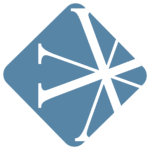 If you're a church, school, nonprofit, values-based business, or family office, Vanderbloemen would be honored to serve you. Their team's goal is to empower yours by aligning your people solutions for growth: hiring, compensation, succession, and culture. Hire the right people. Pay them well. Plan for the future. Build a culture that lasts. Learn more at Vanderbloemen.com