Podcast Episode #392
As we close out 2017, we answer a few questions from listeners. Like many questions we receive, these have a great deal to do with the changing church landscape.
Some highlights from today's episode include:
When it comes to church finances, you have to put the good of the church ahead of any particular staff.
As a pastor, you have to be willing to stand up for yourself against church bullies.
A church is not a church if it's not fulfilling the Great Commission.
Corporate worship should be something you look forward to, not something you dread.
The listener questions we answer today are:
TRUDY
Our Tithes and Offerings are way down and the percentage of Compensation vs Income is at 86%. We are trying to find ways to generate income. We have Investments of about $250,000.00 and want to use the dividends and capital gains to offset this high percentage. Is that something we can do legally?
JOE
How do you stand up for yourself when church bullies are seeking to destroy you and get you run off. How do you protect yourself, family and the church when you as a person do not like confrontation. In fact you shy away from confrontation and are very uneasy about it. Any help, direction on this matter would be appreciated.
MIKE
I am 36 and I'm in my first pastorate. It has been a year and a half. It has been tough. I pastor a small baptist church. We are older and on a good day, we may have 25 people. My wife and I have met resistance from the start. They focus so much on money. I recently did a sermon and my points were "Healthy churches are Christ-centered and others-focused". Next week, we are hosting a big youth outreach event. A bigger church is coming to town to help us and my church is in charge of food prep and serving. All the details have been worked out but yet they keep complaining. They tell me I'm the first pastor to do outreach. I was screamed at after my sermon this Sunday. I love these people and love being a pastor but I'm hurting. They are not use to not having control over every detail of events. I'm doing my best to admit mistakes and be transparent but it is getting tougher to try new things when I'm face with critics. I need advice.
ALICE
My church is in serious decline. We are that typical, mid-sized SBC church that couldn't grow beyond a certain point, had no sense of urgency, no commitment to our community, members moved out to suburbs, etc. The pastoral staff consists of four full-time pastors, three of them are over 60. They aren't old enough to retire and don't have current job skills to do anything else. From what I've read, there are so many churches in this position. In our situation, I think about 65% of our budget is being used to pay their salaries. We have low building debt but at some point we will have to give up at least one of them to have any money at all for ministry. Our church elders do not understand that we have this looming crisis. That things are not going to get better with this staff but at some point we simply won't be able to pay our bills. What happens to pastors in this situation?
MATT
What to do if the church is boring? We've been attending for about a year now and nothing has changed a lot not much growth maybe a couple families. The preaching is expository style but it's more of a verbal commentary with not much application. Not many kids, not enough to have bible studies because the ages are so wide, no greeters you will walk into an empty sanctuary. they have a high view of God's Word, and that's what keeps us continuing. It's causing some division in the household because one wants to go, and the rest of the family wants to visit other churches.
---
Episode Sponsors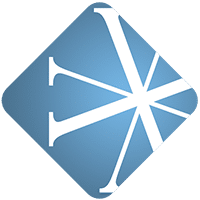 Vanderbloemen Search Group is the premier pastor search firm dedicated to helping churches and ministries build great teams. Their Fall Lead Pastor and Executive Pastor Coaching Networks are now open for registration, and our very own Dr. Rainer will be speaking at the Fall Lead Pastor Coaching Network.
So if you're a Lead Pastor or an Executive Pastor looking for peer roundtable coaching, check it out at vanderbloemen.com/coaching. It's limited to 16 folks, so apply today before it fills up.
---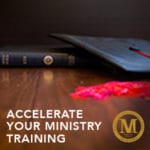 Midwestern Seminary is interested in helping you get to the field faster. And they're serious about training leaders for the church. That's why they've created the all-new Accelerate Program. In Midwestern's Accelerate Program, students earn both Bachelor of Arts degree and Master of Divinity degree in just 5 years of intensive study. That's a B.A. and an M.Div. at the same time. This innovative residential program combines rigorous academic training with practical ministry preparation, resulting in one of the most effective programs around, so that you can pursue your ministry calling as soon as possible.
Two degrees in five years – all in one program: Accelerate at Midwestern Seminary. Take the next step by visiting mbts.edu/accelerate.
---
Feedback
If you have a question you would like answered on the show, fill out the form on the podcast page here on Church Answers.
---
Resources Mentioned in Today's Podcast