After discussing who the nominally churched are in the last episode, today we focus on how to reach them.
Some highlights from today's episode include:
It's hard to know how often people truly connect with a church if they aren't in a group.
There's a real need to reach the nominally churched because many of them need to be evangelized.
Group involvement creates personal relationships in the church. Ministry involvement creates personal responsibility in the church.
Hurt looks backward. Hope looks forward.
The eight points that we discuss are:
Who are they?
They need to know they are missed
Many need to be evangelized
Movement to groups often the most effective strategy
Movement to ministry the second most effective strategy
Acknowledge hurt but focus on future
Churches are missing reaching this group often more than the inactive and the unchurched
Part of the attendance frequency problem and opportunity
Resources mentioned in today's podcast
Rainer on Leadership is a member of the LifeWay Leadership Podcast Network
---
Episode Sponsors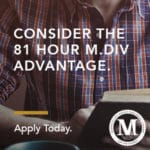 Today's episode is sponsored by Midwestern Baptist Theological Seminary. Midwestern offers more than 25 degrees at both undergraduate and masters level that are fully attainable online. From Business to Bible, Counseling to Christian education, prepare for your future at your own pace and in your own location.
Find out more at mbts.edu/online.
---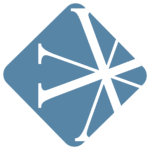 Vanderbloemen Search Group is the premier pastor search firm dedicated to helping churches and ministries build great teams. They've helped thousands of churches just like yours find their church staff and are uniquely geared to help you discern who God is calling to lead your church.
For more information, visit WeStaffTheChurch.com.
---
Feedback
If you have a question you would like answered on the show, fill out the form on the podcast page here on Church Answers.