Podcast Episode #189
---
We cover seven worship service trends to watch for in the future. These are taken from the recent megachurch report from Leadership Network; you can find the entire megachurch report at LeadNet.org/megachurch.
Some highlights from today's episode include:
One major positive of multi-site churches is that these churches can have a presence in multiple communities.
Churches are looking to remodel and update existing worship centers instead of building new ones.
Some church leaders are deciding not to have choirs to free people up to do other ministry.
Missions giving does not distract from regular giving, it typically enhances it.
The seven worship trends we cover today are:
The average number of locations a multisite church has increased from 2.5 to 3.5 per church.
The median seating size for main sanctuaries has fallen from 1,500 seats to of 1,200.
The use of organ used often or always in worship services fell from 28% to just 18% of all megachurches.
Having choirs perform in services often or always declined from 43% to 35% of congregations.
An increasing percentage of churches say that Communion is always or often a part of worship, rising from 51% in 2010 to 57% presently.
Median % of weekly worship attendees to total participants fell from 96% in 2005 to 82% in 2015.
Churches with greater emphasis on missions see higher financial giving.
Episode Sponsor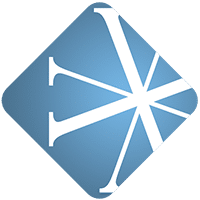 Vanderbloemen Search Group is the premier pastor search firm dedicated to helping churches and ministries build great teams. They've helped hundreds of churches just like yours find their church staff and are uniquely geared to help you discern who God is calling to lead your church.
Find out more about Vanderbloemen Search Group by visiting WeStaffTheChurch.com.
Feedback
If you have a question you would like answered on the show, fill out the form on the podcast page here at ThomRainer.com.
Resources