With the criticisms pastors get, it can be easy to have a quick temper. Today, we discuss reasons for losing your temper so that pastors may recognize them and better deal with them.
Some highlights from today's episode include:
Losing your temper as a pastor never results in something good.
You should defend your family if they're attacked, but you have to do it while controlling your temper.
Pastors should be aware of what causes them to lose their temper in order to better control it.
The #1 rule for guest speakers is to stay within your allotted timeframe.
The six reasons that we discuss are:
Their family members are attacked.
They are tired.
Their character is questioned.
They receive one more criticism.
They get blamed over things they cannot control.
They have not taken a break.
Resources mentioned in today's podcast
Revitalize Network Convention – April 20-21, 2020
Rainer on Leadership is a member of the LifeWay Leadership Podcast Network
---
Episode Sponsors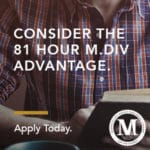 Today's episode is sponsored by Midwestern Baptist Theological Seminary. Midwestern offers more than 25 degrees at both undergraduate and masters level that are fully attainable online. From Business to Bible, Counseling to Christian education, prepare for your future at your own pace and in your own location.
Find out more at mbts.edu/online.
---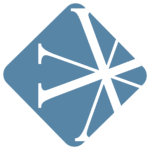 Vanderbloemen Search Group is the premier pastor search firm dedicated to helping churches and ministries build great teams. They've helped thousands of churches just like yours find their church staff and are uniquely geared to help you discern who God is calling to lead your church.
For more information, visit WeStaffTheChurch.com.
---
Feedback
If you have a question you would like answered on the show, fill out the form on the podcast page here on Church Answers.