More people often means more problems. And that is the case with megachurches when it comes to finding pastors. Today we discuss some of the reasons for this struggle.
Some highlights from today's episode include:
Many people have negative stereotypes of megachurches, and many are simply unfair and wrong.
The concept of ladder climbing and quickly bouncing from church to church is foreign to many Millennial pastors.
Many churches overbuilt their worship space in the past and are now remodeling that to create larger foyers and more intimate worship gatherings.
When pastor search committees try to find pastors the way they always have done so, they will struggle with the process because churches and pastors have changed in the past 20-30 years.
The six reasons megachurches are struggling to find pastors are:
These churches have similar profiles of the type of pastor they want.
The number of Millennials who are in vocational ministry and meet the profile is small.
Fewer Millennials are excited about leading a megachurch.
Millennials are concerned about the large worship centers many megachurches have.
Many search committees (or their equivalent) try to look for a pastor in the old traditional path.
Many megachurches did not have a succession plan.
Resources mentioned in today's podcast
Rainer on Leadership is a member of the LifeWay Leadership Podcast Network
---
Episode Sponsors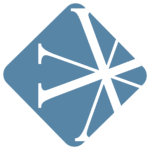 Vanderbloemen Search Group is the premier pastor search firm dedicated to helping churches and ministries build great teams. They've helped thousands of churches just like yours find their church staff and are uniquely geared to help you discern who God is calling to lead your church.
For more information, visit WeStaffTheChurch.com.
---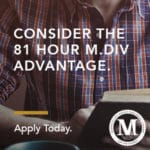 Today's episode is sponsored by Midwestern Baptist Theological Seminary. Be sure to check out Midwestern's Doctorate of Ministry Degree. The D.Min. is an advanced degree preparing students for leadership in local churches and denominational service. It is also fully attainable in hybrid format which means you don't have to move to pursue the degree.
Find out more at mbts.edu/dmin.
---
Feedback
If you have a question you would like answered on the show, fill out the form on the podcast page here on Church Answers.