Podcast Episode #151
---
Talking about a recent post on what keeps churches from growing. While we cover the six main issues listed in the blog post, don't miss the bonus at the end.
Some highlights from today's episode include:
It's much more difficult to lead a church to growth today than it was a few decades ago.
I don't think most church leaders realize most attendance decline is due to less frequent attendance from members.
I love the theological resurgence we've seen in our churches.
Don't be the leader who is so far out in front of your people that you're mistaken for the enemy and get shot in the rear.
Conflict and disunity is a great Great Commission distraction.
Unresolved conflict in a church leads to disunity.
The most expensive church hire you'll ever make is the wrong one.
The six reasons church growth is more difficult today are:
Cultural Christians are much less likely to attend.
More committed Christians are attending less frequently.
An overcorrection to practical ministry.
Activities replacing ministry.
Growing conflict and disunity in congregations.
Entitlement mentality among some church members.
Episode Sponsor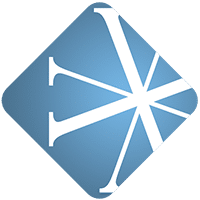 Vanderbloemen Search Group is the premier pastor search firm dedicated to helping churches and ministries build great teams. They've helped hundreds of churches just like yours find their church staff and are uniquely geared to help you discern who God is calling to lead your church. Find out more about Vanderbloemen Search Group by visiting WeStaffTheChurch.com.
Feedback
If you have a question you would like answered on the show, fill out the form on the podcast page here at ThomRainer.com.
Resources