The Baby Boomer generation, one of America's largest generations, has shaped our churches for the past 75 years. Today, we discuss how to better reach them as they entire retirement.
Some highlights from today's episode include:
For the most part, the Boomers brought the low-expectation church into vogue.
The Boomer generation has remained static numerically because Boomer immigration has basically replaced Boomer deaths.
We cannot abandon trying to reach the Boomer generation with the gospel.
Churches shouldn't treat Boomers like ATM machines, but churches should discuss planned giving with them.
The six additions we discuss are:
There are still a lot of Boomers.
There are still 76 million living Boomers
10,000 Boomers retire every day.
Of the Boomer generation, approximately 50 million are not Christians.
The immigrant Boomers are not like the U. S.-born Boomers.
The Boomers are becoming increasingly receptive to giving to non-profits.
Resources mentioned in today's podcast
Rainer on Leadership is a member of the LifeWay Leadership Podcast Network
---
Episode Sponsors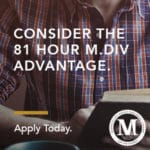 Today's episode is sponsored by Midwestern Baptist Theological Seminary. Midwestern offers more than 25 degrees at both undergraduate and masters level that are fully attainable online. From Business to Bible, Counseling to Christian education, prepare for your future at your own pace and in your own location.
Find out more at mbts.edu/online.
---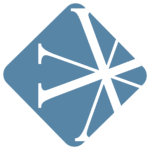 Vanderbloemen has 12 Vanderbloemen Differences that allow them to serve their clients better than anyone else. One of those is Theology Matters. Vanderbloemen's staff has more seminary and theological experience than any other search firm with 250+ collective years of church leadership experience.
To learn more about all 12 of Vanderbloemen's Differences, visit VanderDifference.com.
---
Feedback
If you have a question you would like answered on the show, fill out the form on the podcast page here on Church Answers.