Podcast Episode #125
---
Moral failures can be devastating to a church and to a church staff. Today, we cover nine specific ways to deal with this often cataclysmic event in the life of a church.
Some highlights from today's episode include:
There is an inclination to keep quiet when things go wrong in a church, but that often hurts more than helps.
Christ-like grace is forgiving but it understands that sin has its consequences.
The transition from denial to anger is often quick in the wake of a crisis.
It typically takes at least a year for a church to recover from a moral failure on staff.
The pastor can become an easy target for misdirected anger after a crisis in a church.
Once a moral failure has occurred on a church staff, the church's character is redefined.
There are few occurrences in the church which require greater leadership than when dealing with moral failure on staff.
The nine keys to surviving a moral failure on church staff are:
Be as transparent as possible.
Understand the different parties impacted by the failure.
Demonstrate grace in the midst of fallenness.
Understand that the church will go through the stages of grief: denial, anger, bargaining, depression, and acceptance.
Be prepared to be the object of anger.
Recovery and acceptance is usually longer than we anticipate.
The church will likely lose members.
The church's character is redefined.
Strong leadership is required.
Episode Sponsor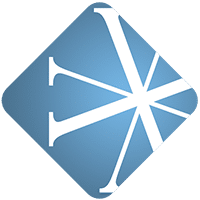 Vanderbloemen Search Group is the premier pastor search firm dedicated to helping churches and ministries build great teams. They've helped hundreds of churches just like yours find their church staff and are uniquely geared to help you discern who God is calling to lead your church. Find out more about Vanderbloemen Search Group by visiting WeStaffTheChurch.com.
Feedback
If you have a question you would like answered on the show, fill out the form on the podcast page here at ThomRainer.com.
Resources