Podcast Episode #149
---
Discuss the activity-driven church and how that has hindered ministry in many churches. Churches doing activities for activities' sake have created an insulated membership and stifled community involvement. Today we talk about how to get your church back on track with activities that match the purpose of the church.
Some highlights from today's episode include:
Church activities are often the end instead of the means for churches.
Activity-driven churches often believe they are being more spiritual or church-health-oriented when they're doing those activities.
Busyness in the local church is one of the biggest deterrents to evangelism.
So many believers get busy doing church things that they don't get to know unchurched people.
Are you asking what the purpose is of every church activity?
Too many churches are involved in activities which do not accomplish the mission of the church.
The seven points we discuss about activity-driven churches are:
Activity is not biblical purpose.
Busyness can take us away from connecting with other believers and non-believers.
An activity-driven church often is not strategic in its ministries.
A congregation that is too busy can hurt families.
An activity-driven church often has no presence in the community.
Activity-driven churches tend to have "siloed" ministries.
Churches that focus on activities tend to practice poor stewardship.
Episode Sponsor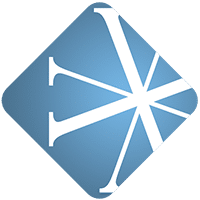 Vanderbloemen Search Group is the premier pastor search firm dedicated to helping churches and ministries build great teams. They've helped hundreds of churches just like yours find their church staff and are uniquely geared to help you discern who God is calling to lead your church. Find out more about Vanderbloemen Search Group by visiting WeStaffTheChurch.com.
Feedback
If you have a question you would like answered on the show, fill out the form on the podcast page here at ThomRainer.com.
Resources