Podcast Episode #144
---
We explain the 10 symptoms found in sick churches. Some may exhibit a few of these—others may exhibit all of them. Jonathan also shares an idea for a church food blog.
Some highlights from today's episode include:
Churches without a joyous spirit are most likely to be ones in decline.
There needs to be a way to measure evangelistic fruit in your church.
A church with a conversion ratio higher than 40:1 is showing symptoms of evangelistic sickness.
Social ministry without sharing the gospel within the ministry context will not lead to evangelistic growth.
Consider hosting ESL classes on Sunday mornings as an entry point to worship services.
Church guest information cards have become too complicated and often ask too much information.
The 10 symptoms found in a sick church are:
Declining worship attendance.
Decline in frequency of attendance of church members.
Lack of joy and vibrancy in the worship service.
Little evangelistic fruit.
Low community impact.
More meetings than ministry.
Acrimonious business meetings.
Very few guests in worship services.
Worship wars.
Unrealistic expectations of pastoral care.
Episode Sponsor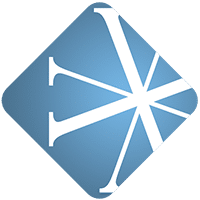 Vanderbloemen Search Group is the premier pastor search firm dedicated to helping churches and ministries build great teams. They've helped hundreds of churches just like yours find their church staff and are uniquely geared to help you discern who God is calling to lead your church. Find out more about Vanderbloemen Search Group by visiting WeStaffTheChurch.com.
Feedback
If you have a question you would like answered on the show, fill out the form on the podcast page here at ThomRainer.com.
Resources