Podcast Episode #124
---
Leading change is one of the most difficult things pastors and church leaders will do in a church. But it's also one of the most needed things in many churches. So how a pastor or church leads through change will dramatically affect the results churches will have when changing. Today, we cover the five most common mistakes made when leading change. We also talk about elephants. Yes, elephants.
Some highlights from today's episode include:
Many times, new pastors or leaders in a church make change before earning trust from the church.
Communication is not just telling others what needs to be done, but listening to them as well.
The more a leader listens, the more he or she earns trust.
When leading change, there must be a sense of urgency.
Bullet tests are often more beneficial in churches than a shotgun approach.
Fear is the last thing you need when initiating change in the church.
The five most common mistakes church leaders make when leading change are:
Failure to earn trust.
Not understanding the right pace.
Failure to articulate the need and the urgency.
Failure to form an informal alliance.
Not launching new initiatives as a trial run.
Episode Sponsor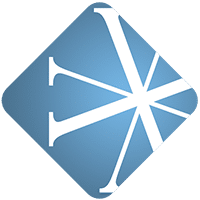 Vanderbloemen Search Group is the premier pastor search firm dedicated to helping churches and ministries build great teams. They've helped hundreds of churches just like yours find their church staff and are uniquely geared to help you discern who God is calling to lead your church. Find out more about Vanderbloemen Search Group by visiting WeStaffTheChurch.com.
Feedback
If you have a question you would like answered on the show, fill out the form on the podcast page here at ThomRainer.com.
Resources